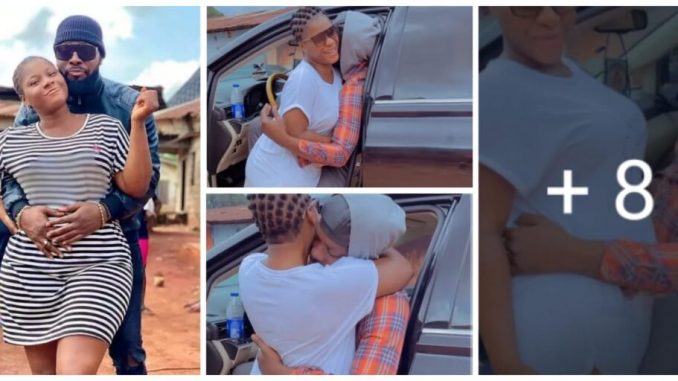 Destiny Etiko, a Nollywood actress, has sparked outrage with her love-up video with actor Jerry Williams.
The actress, who is currently on set, posted a video of Jerry Williams paying her a visit.
The actor had worked with Destiny Etiko on her latest film.
Destiny ran to hug him for honoring her, and they snuggled up, pecking and hugging each other.
Watch the video below