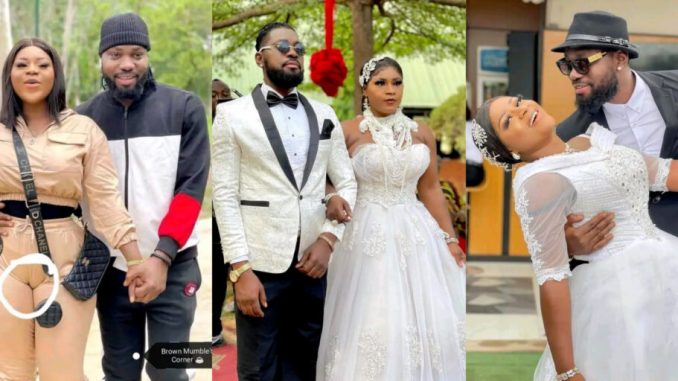 About Jerry Williams And Destiny Etiko Relationship, Married, Movies, Photos, Marriage, Wedding Pictures, Dating Rumours: Everything You Should Know.
Plus 15 Hot Photos Of Destiny Etiko And Jerry.
Jerry Williams and Destiny Etiko are two Nollywood stars who are often paired together as lovers, couples, husband and wife in movies.
This has got fans asking if Jerry Williams and Destiny are married in real life, if they are dating or in a relationship.
Jerry Williams while answering an interview question on if he is dating Destiny said that he and Destiny Etiko are friends but that they are not dating or in a relationship. Jerry revealed his fans have been asking him to marry Destiny Etiko in real life because they look good together as couples.
Jerry and Destiny Etiko are not married in real life, they are not dating, and they are not in a relationship. They are just colleagues who are often paired together as husband and wife or as boyfriend and girlfriend but they are not in boyfriend and girlfriend romantic relationship.
Jerry and Destiny Movies: Destiny Etiko and Jerry have featured together in over 30 movies such as:
Secret Of Love
Mr Wash
Save A Soul
Destiny Of The Blind
Mr Wash
No More Tears
Tears Of A Ghost
Blood Of Kings
War On Princess
Princess On Fire
Window's Money, among others.
Destiny is currently the hottest actress in Nollywood at the moment while Jerry is one of the most handsome Nigerian actors playing lover boy roles at the moment.