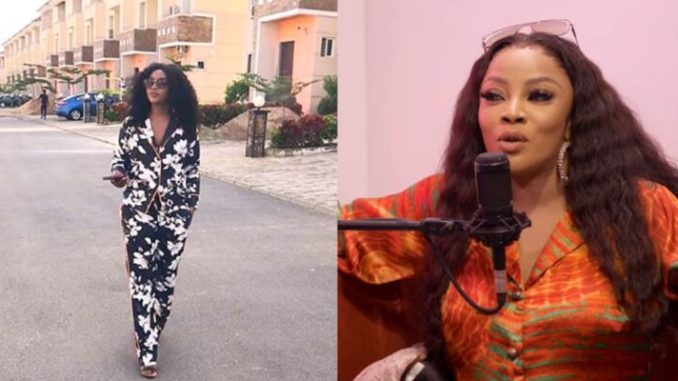 Nigerian media personality, actress, and presenter Toke Makinwa sat down with actress Lilian Afegbai on the latest episode of her show Toke Moments and during the show, they talked about a lot of things from dating in Lagos to the pressures of social media and people trying to grow up fast. One thing Toke also opened up about was how before she made it, she too used to be one of those people who used to say and believe that certain entertainers, especially women, only got to their level of success because of men. Now, she's speaking from experiencing and explaining how ultimately her mindset changed. Here is what Toke said.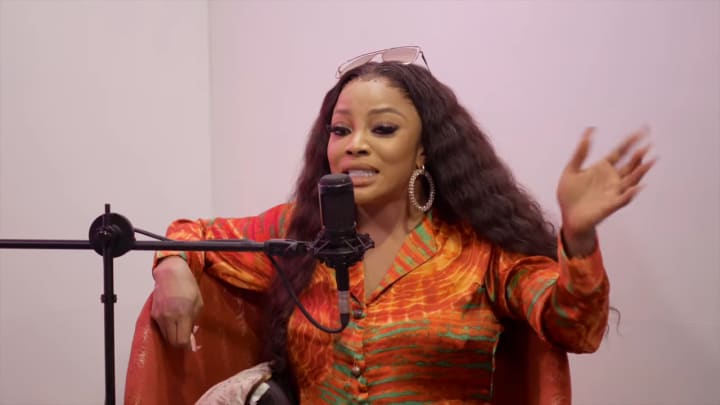 Speaking during Toke Moments, Toke Makinwa said:
I remember doing Youtube videos back in the day saying "even if you dash me a Birkin, I will never own one". I said those things, I did, because to be quite honest, I was probably talking from a place of lack. I remember before things started happening for me, you will hear things like "Ah, Genevieve has this or has that estate" or all that and somebody in the room will be like "Abeg no pressure yourself! No be this person she dey date, no be that person buy am for am?" and you will probably start thinking they're actually doing that. Until you start earning money and start being smart with your money, and things start happening for you. And then you sit back and realize, perhaps that person wasn't even doing all of those things. So I think I too also had to go through that phase because me too I used to be part of those people that whenever I sit down, I will be like "yimu, it's not possible, there must be a man behind that success" until I actually realized that, you know what? People don't even understand that I am a walking billboard. I make money in my sleep. And I was never really really broke like that. Yes, e no choke, but at every level, it was okay. When I was wearing H&M, H&M was what it was that people were wearing too. So I feel like I'm not so hard on people who do certain things because you need to do it at that time to get it out of your system. How would you get it out of your system if you don't do it? So I'm not one of those people that is looking down on even the young girls that are carrying the Birkin now. My only problem is that at 19, when you grow up too fast, little things don't even impress you anymore because you were introduced to the big things too quickly, and sometimes we need those little moments. I cherish little moments.