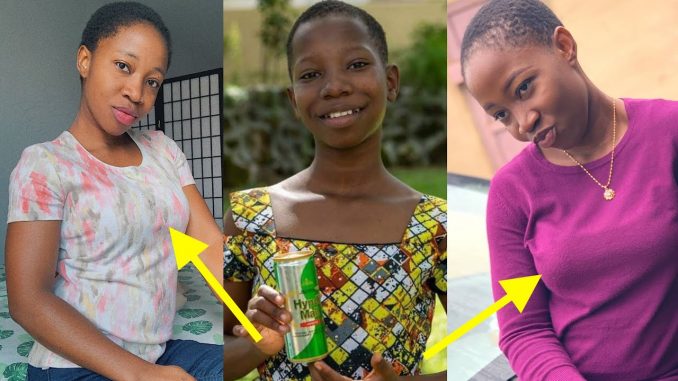 Emmanuella is one of the funniest comedians in Nigeria, she is the face of Mark Angel Comedy, she partners with her uncle/cousin, Mark Angel, Auntie Success and a host of other actors in the Mark Angel comedy skits.
Months ago, photos a lady looking almost exactly like Emmanuella surfaced online, this caused a stir online as fans of Emmanuella thought she had transformed amazingly.
But is turned out not to be true as the lady made a video confirming that she was not Emmanuella.
See recent photo of Emmanuella;