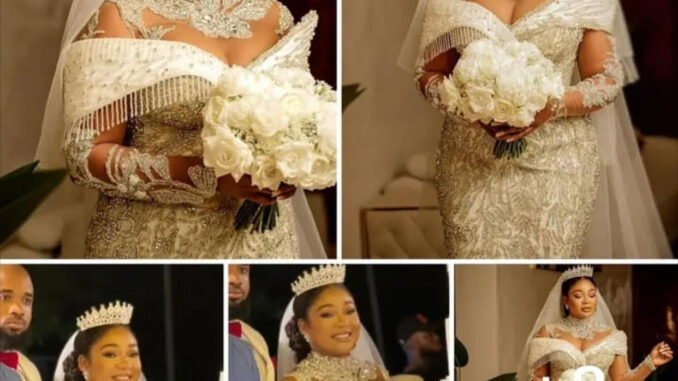 Truths About Rachael Okonkwo's Love Life and Rumored Husband
Truths About Rachael Okonkwo's Love Life and Rumored Husband
Having rumors attached to your name is no longer queer to anyone in the entertainment industry. The beautiful Nollywood actress Rachael Okonkwo and the details about her love life have been a topic of great importance to her fans in recent times. With rumors about her marriage to another Nollywood actor dominating the media, the actress's name has been mentioned in several quarters, with many wanting to know who her alleged husband is.
Beyond that, Rachael Okonkwo is among notable Nollywood actors who have lost their name to their screen names. Having played the lead role in the Nollywood blockbuster movie Nkolika Nwa Nsukka, she earned the nickname, "Nkoli Nwa Nsukka." Besides the movie, she has starred in over 100 other Nollywood movies, including The Ghost and the Tout, Arthur One Eye, Zee World Madness, University Girls, Local Prostitute, Tears Of Betrayal, Bloody War, Nkoli Nwa Nsukka, Open & Close, and many others.
Quick Profile of Rachael Okonkwo
Full name: Nnenna Rachael Okonkwo
Date of Birth: May 26, 1987
Age: 36 years old
Place of Birth: Enugu, Nigeria
Nationality: Nigerian
Marital Status: Single
Education: University of Nigeria, Nsukka
Occupation: Actress, dancer
Years Active: 2008-present
Rachael Okonkwo Is Currently Single
While some celebrities are honest and open with their private lives, some prefer to keep theirs under lock and key. Rachael Okonkwo is among the latter category of those celebrities. The actress is a beautiful lady who undoubtedly has many men on her checklist but is notorious for keeping quiet in this regard. Hence, there is little known information about the men she has dated since she hit the limelight.
However, for the records, actress Rachael Okonkwo is single. She has never been married to anyone and has no child yet. In March 2018, there were rumors that the actress, on her Instagram page, posted her photo wearing a ring on her finger with the caption "someone said yes tonight." Still, such a picture does not actually exist when you check her wall, and she currently does not wear any ring in any of her current pictures. These are only speculations as there are no facts behind them and also no evidence that she is engaged now.
She was Rumored to Be Dating Ken Erics in 2019
There were rumors that the actress was dating actor Ken Erics and that was why his marriage headed for the rocks in 2019. Rachael publicly denied these claims on 9th September 2019 when she took to her Instagram page. She didn't just deny the claims but went ahead to lay curses on herself if she had anything to do with the actor's failed marriage.
In her words, she said that she never had any affairs with Ken. Instead, they have always been just friends. Adding that his current marital issue gives her pain in the heart, and she prays God gives them the understanding to handle the issue. This was coming shortly after Ken's wife disclosed that her husband had moved out of their matrimonial home.
image source
On the other hand, Ken Erics has also made public his reply via his Instagram page, even though his words did not thoroughly clear the air as expected by his fans. He started by saying that he never wanted to talk about the whole saga but is doing otherwise just for the sake of his fans. Ken said that people should go ahead and believe what they want to believe; after all, lies don't last, and the truth will eventually surface.
Part of his response read:
"Roping me with Rachel Okonkwo is another stupid thing to do. It doesn't make sense at all. That's the height of naivety. I'll clear my name from all this rubbish but not now."
He added that he would clear the air at his convenience when the dust raised by the rumors must have settled. Despite the rumors, actress Rachael and actor Ken neither dated nor married but are only in a professional relationship, and we have no cause to believe otherwise.
Again, there were speculations that the actress had a secret affair with Nollywood director Ukpata in Uzo Uwani. This particular rumor made a wave both in and outside the industry as the actress was accused of been seen severally cavorting with the married director. People in the know also claimed that the Ford SUV Rachael bought in 2014 was achieved with her secret lover Mac Collins. However, there is no reaction nor response yet from either of the two regarding these rumors.
The Actress Has Different Thoughts About Marriage
Rachael Okonkwo has expressed many times that she believes in marriage and intends to get married someday but will never get married at the expense of her career. She said that she could manage her acting career with marriage whenever the time is ripe.
Apparently, the beautiful actress is ready for marriage and says that she would walk down the aisle as soon as 'her man' proposes. In an interview with Vanguard about the kind of man she has been waiting for, Nollywood actress Rachael admitted that no man is perfect, but she wants a hard-working man that has a fear of God in him.
"I want a man that understands me more than all the men in the world. A man that understands the nature of my job."
She further expressed how she has previously been heartbroken but picked herself up and moved on. Rachael Okonkwo is the one who strongly believes that there is time and season for everything under the planet, and once your own time comes, nothing would ever stop you. We also hope that when the time comes, she will not hesitate to let her fans know about such a great feat.
Rachael Okonkwo Came From a Low-income Family
36-year-old Rachael Okonkwo hails from Ukpata in Uzo Uwani, Enugu State, but grew up in Nsukka, Enugu State, Nigeria. Coming from a low-income family, Rachael, after her secondary education, started selling groundnut to support her family income. She later went to the University of Nigeria, Nsukka, where she obtained a degree. Her struggles while growing up helped to inculcate hard work and not giving up on her dreams, which importantly helped her in getting to where she is today.
Before joining Nollywood in 2007, Rachael was a dancer who made several appearances in Nigeria gospel musical videos. Her debut appearance was a supporting role in the movie 'Royal War' alongside Ini Edo and Van Vicker. Over the course of her career in Nollywood, the talented actress with her unique and comic roles has gained much popularity in the movie industry. She actually rose from playing minor roles to major roles.