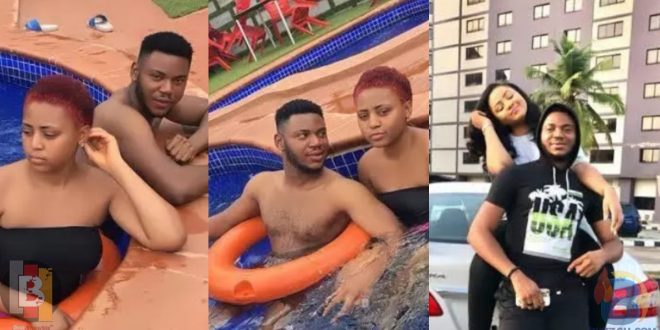 The friendship between the two Nollywood stars Regina Daniels and Somadinna Adimma has been one that has been from their childhood and has kept growing to this extend.
They were both introduce into the Nollywood acting at a very tender age of around seven (7) and it was there they began their friendship. They played so many live roles in movies together.
Due to the way they hang out, take pictures, act movies and do a lot of things together, rumors sparked that they were dating but Regina Daniels denied the rumors, saying that they are just "best friends".  only a few believed her though.
Read Also
So Beautiful! Regina Daniels' Tattoos Her Baby's Name On Her Wrist – Photos+Video
Regina Daniel is now married to a Nigerian Richman Ned Nwoko but the friendship she still has with Somadinna Adimma is one that usually doesn't occur between ex.
We've taken the pain to sample most of the lovely moment that occurred between these 'so-called just friends', Regina Daniels and Somadina that proves their relationship was way beyond just friends.
For me, I prefer seeing Regina with Somadina to her being with her current husband Ned Nwoko which many people claim is because milk is flowing on that side. What do u think?
Check them out below: