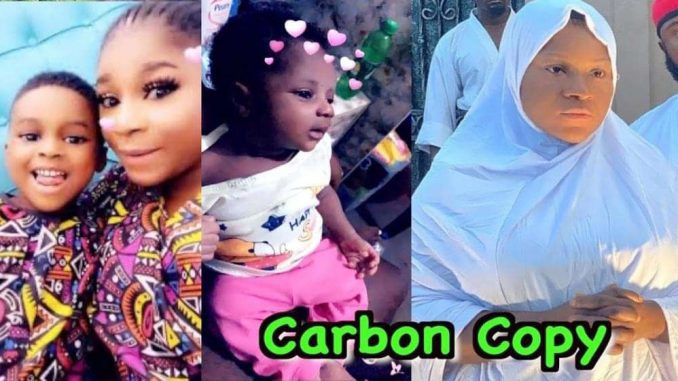 Full details of Nollywood actress Destiny Etiko husband and children and other facts about her.
Who is Destiny Etiko?
Destiny Etiko is a popular Nigerian actress who has appeared in over 250 Nollywood movies. Born in the remote village of Udi in Enugu State, Destiny Etiko has become a household name in the Nigerian movie industry, loved by millions of fans and supporters. Destiny Etiko was born on August 12, 1989, and she is currently 31 years old.
Destiny Etiko's childhood and education
Destiny Etiko grew up in Enugu State, her place of birth. She got her primary school education at Zik Avenue Primary School and attended the famous Queens School for her secondary education. Thereafter, Destiny Etiko landed an admission at the prestigious Nnamdi Azikiwe University in Awka, Anambra State, where she graduated with a degree in Marketing.
Destiny Etiko's acting career.

Destiny Etiko did not have any formal training in acting although she revealed that she used to tag along with her mother to film locations.
She started acting while she was in the university, getting small roles (waka pass) in a number of movies. Destiny's career went on an upward trajectory during her NYSC service in Ondo State. Destiny Etiko said she was in the NYSC camp when she started receiving calls from different producers wanting to work with her.
She shared her story in an interview:
"I did my NYSC in 2015. So, it was at the NYSC camp that I started receiving calls from different producers, saying they wanted to work with me. I was like 'really?' That was why I redeployed from Ondo State to Enugu, my hometown. From Enugu, I broke out to Asaba…"
Destiny Etiko husband .
Destiny Etiko is currently not married.
Destiny Etiko's boyfriend
Destiny Etiko has been rumoured to be in a serious relationship with fellow Nollywood actor, Ray Emodi. But these are just rʋmoʋrs and neither of the two actors has confirmed they are dαtiŋg.
Destiny Etiko children.
There have been rʋmoʋrs that Destiny Etiko has a baby. As of 2020, there has been no confirmation that Destiny Etiko has given birth to a child before.
Destiny Etiko net worth.
Destiny Etiko's current net worth is estimated to be in the region of $600,000 (around N300 million naira).
Destiny Etiko movies.
Some of Destiny Etiko's most notable movies include:
Idemili
Airline Babes
Black Xmas
After Wawa
More Troʋble
School Trouble
Special Jollof
The Return of Ezendiala
Crisis In London
Enuma, and dozens of others.