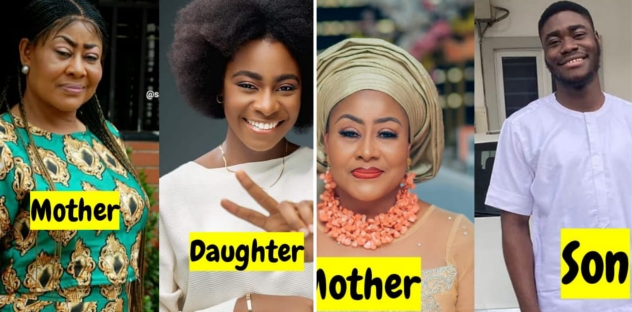 There are lots of Nigerian actors and actresses who keep thrilling us in the world of movies.
Ngozi Ezeonu is one of the creative and talented actresses in Nollywood who has been putting smiles on peoples' faces since 1993.
She is loved by lots of entertainment lovers around the world.
Ngozi Ezeonu was a journalist, she worked at the Nigerian Institute of Journalism, Radio Lagos, and Eko radio before venturing into movies. She is notable for playing maternal roles in Nollywood movies. The movie queen is a native of Ogbunike, a town in Anambra State, Nigeria.
Although she is best known for her reprisal of mother figures in movies, Ngozi started acting in Nollywood by playing younger characters in movies. She acted as a young girl in a popular Nollywood movie titled "Nneka the pretty serpent." She was also featured to take a younger character in movies like Glamour Girls where she played Thelma, and "a high society mistress." The movie star has won various movie awards.
Her popular movies include Zenith of Sacrifice," "A Drop of Blood," "Divided Kingdom," "The Confessor," "The Kings and Gods," "In the Beginning," and many other.