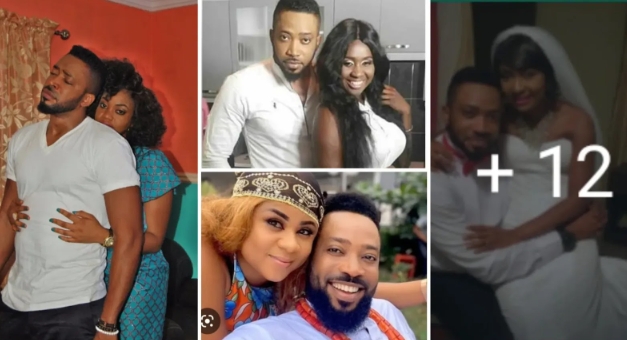 It's still surprising that a handsome man like Fredrick Leonard who is in his early 40s has still not married yet. Even in the meantime, we are yet to know whether he's in a relationship or has anyone warming his bed.
He once told the media that he's not in a rush to marry because love alone is not enough to sustain marriage "We live in a time where marriages are ending every week for the wrong reasons. Let's just say that I am being very careful.
I am looking for someone who understands family values. I am looking for someone who understands what keeps partners in marriage.
What makes a relationship work is not just love. Love is not enough. What keeps you going is the decision to make it work. I am looking for a square peg in a square hole, someone whose life is patterned the way mine is patterned as well because it just makes it a whole lot easier. So for me, love only doesn't keep the relationship going, love is just a by-product, something by the side," he had said.
In this writeup however, we'll throw light on some pretty women the Nigerian heartthrob dated and probably banged them in the past.
1. Cutie Julls
Frederick once had an eye for the Ghanaian Instagram blogger and dated her briefly, but things went sour when she found out the Nigerian was only after her money.
2. Peggy Ovire
Rumours started by Stella Dimoko has it that Frederick Leonard and Peggy Ovire had a relationship that started around 2015 and lasted for about a year.
3. Kay Samuels
Kay Samuels never dated Freddy, but the rapport they shared on-screen gave people the impression that they had a thing going on. To this day, Nigerians believe they were in a relationship and the funny is that they have both not denied or confirm the story.
4. Chioma Akpotha
Did Chioma Akpotha and Freddy have a fling? That's what people said in the past. Perhaps they were unable to separate fiction from reality when the two were paired together in a movie.
5. Lota Chukwu
Just like the others, Lota and Freddy played loves a lot of times in movies which made people think they dated. Perhaps they did and never let us know.