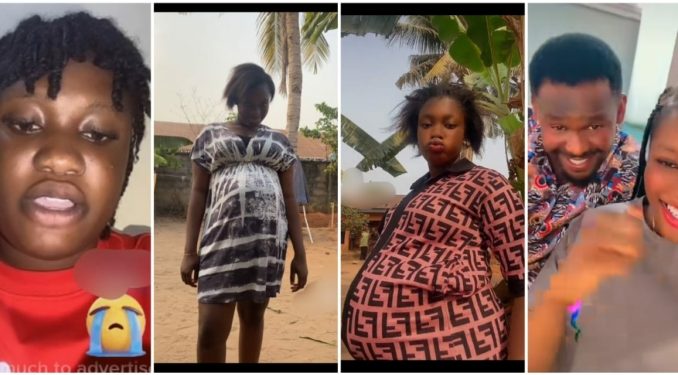 Nollywood actress, Ifedi Sharon finally speaks amid claims of her romantic involvement with the foremost and highly-rated movie star, Zubby Michael.
In a video shared via her official TikTok handle, the actress who's a close friend of Zubby Michael addressed some erroneous claims about her and the actor.
Jumping on the viral 'Amebo' TikTok challenge, Sharon Ifedi shed light on the viral claim about her being pregnant and married to Zubby Michael.
Reacting to the false report, Sharon Ifedi described people carrying such news and stories as 'Amebo' (rumour mongers), adding that they'll definitely get tired of disseminating fake gists.
Captioning the video, she wrote:
"Sharon are you married and pregnant for Zubby?"
However, it's worth noting that Zubby Michael and Sharon Ifedi's closeness towards each other has generated these speculations.
Watch the video below:
Sharon spiced up her Facebook feed with a brand-new video, showing the thrilling moment she dashed over to warmly welcome Zubby Michael, enveloping him in a tight and affectionate hug right at the movie location.
Her words praising Zubby's dashing looks were clearly audible, she said; "You look hot" and in response, the actor enthusiastically conveyed his happiness at the prospect of seeing her again.
Zubby proceeded to update Sharon on the movie they both recently starred in. He said the movie is soaring high in terms of viewership, other people on set concurred with his assertion.