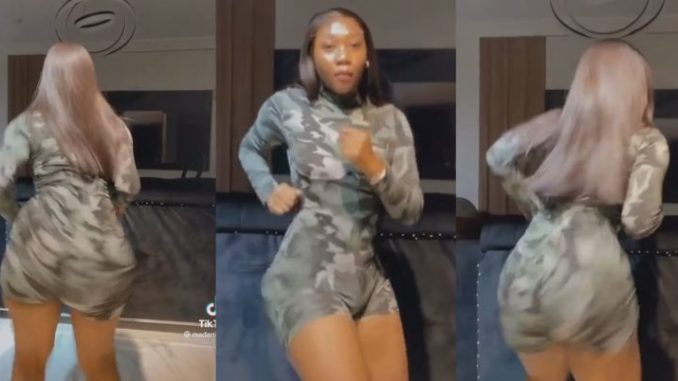 Lady Over Shakes Her Bumbum As It Wigglees Like Its Full Of Water (video)
This lady is probably the best dancer you will see today on the internet as she displayed the best dance moves with her bumbum.
The beautiful lady didn't joke at all when she stepped on the dance floor. She made sure she danced and shaked it to the max and everybody just loved it.
Video below;