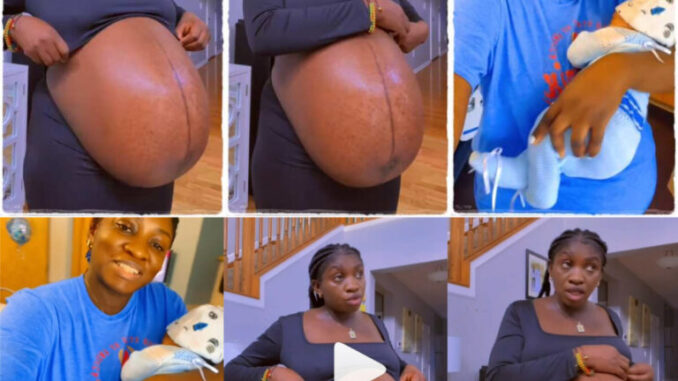 "I Thought You Will Give Birth to Twins" – Pregnant Woman With Big Bump Welcomes Baby, Video Goes Viral (Watch)
A mother has given birth to only one baby despite having a massive pregnancy bump.
The mother, Mildred, posted a video to show off her baby after giving birth, and her followers were surprised she had only one baby.
Many of Mildred's followers had expected her to give birth to twins, given the large size of her pregnancy bump.
The mother revealed in the video that she gave birth to a baby boy, and she showed people the child.
Mildred's TikTok account is replete with many videos of her showing off her protruding baby bump.
People who follow her on TikTok often marvel at the size of the baby bump and have all along expected to hear that she welcomed twins. But clearly, Mildred was pregnant with only one child, as seen in the new video.
Watch the video below: