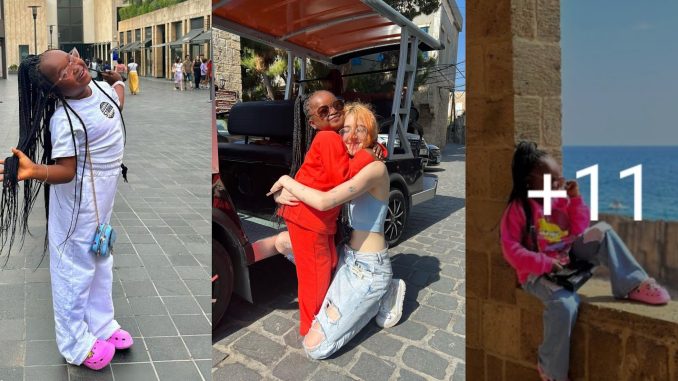 My Family Rejected Me And Chinenye Enebe's Mother Picked Me And Cleaned Me Up & Adopted Me, Now They Want Me BackPopular Nigerian Actress, Chinenye Nnebe, has lashed out at YouTube blogger, Gist Fist tv, for spreading lies about her and her family.
The movie star took to Facebook live to address a report which alleged she shamed her adopted sister and Actress, Ebube Obio, over her first menstrual stain.
Chinenye, in the video where she was captured dinning, rained curses at the blogger, reteirating that the 'period stain mockery' report is false.
She went on to state that she wouldn't be extending the courtesy of keeping quiet when fake news and false narratives are peddled about her henceforth, like she has done in the past.
Ebube was also seen in the video cursing the blog who she claimed have been writing false stories about her family to gain traffic.
Ebube Obio's rise to fame can be credited to Chinenye Nnebe's mum, Uche Nancy, a famous movie producer who adopted and featured Ebube in several movie