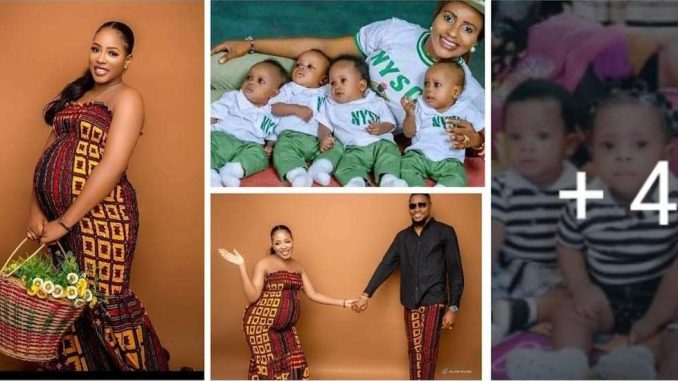 A member of the National Youth Service Corps (NYSC) serving in Nasarawa state, has given birth to a set of male Quadruplet, Siggy reports.
Sewuese was visited at the hospital by the Director General (DG) of the scheme, Brigadier General Shuaibu Ibrahim.
The disclosure was made on Facebook by NYSC, which stated that Ibrahim appealed to the medical director of the hospital, Doctor Eno Enang, to properly take care of the lady and her kids.
A statement by the scheme read: "The DG who congratulated the couple for safe delivery specifically commended the mother of the Quadruplet for being patriotic by obeying the clarion call to serve her fatherland."
Tombu Richard, the corps member's husband, expressed gratitude to the DG for his fatherly love towards his family.
According to the statement, Sewuese is an indigene of Benue state and a graduate of accounting from Veritas University, Abuja.