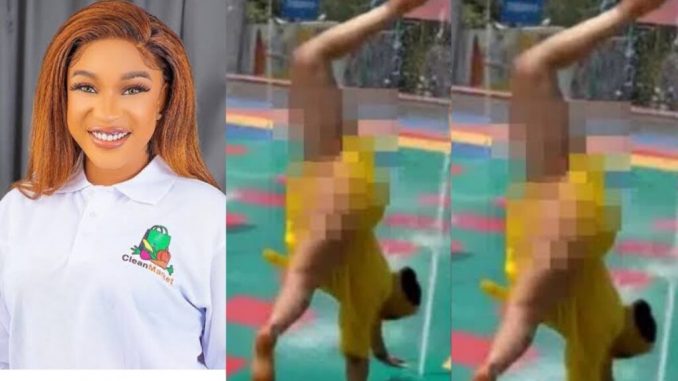 Nollywood actress and mother of one, Tonto Dikeh, has reacted after a video of her showing off her acrobatic skills got people talking online.
The thespian, who recently visited a water park in Abuja with her son, shared a video highlighting some of the fun moments. In the clip, Tonto Dikeh is seen doing a summersault, which seemingly revealed her groin region, and this stirred reactions from netizens.
Taking to the comments, netizens pointed out that they saw "something" in the video, while others praised the actress for knowing how to have fun and bringing out her inner child when necessary.
In an apparent reaction, Tonto Dikeh shared a screenshot from the clip and addressed those insisting that they 'saw something'.
"If you like ZOOM ZOOM ZOOOO THE ONE THING YOU WILL SEE IS A VERY CLEAN 
 , it smells nice tooo but such a shame y'all cant smell it
Even if you see it self you can't TOUCH IT, no be juju be THATTTTTT
..Now Dancing ikwere dance for all the people screen shotting
", she wrote.
See her post below,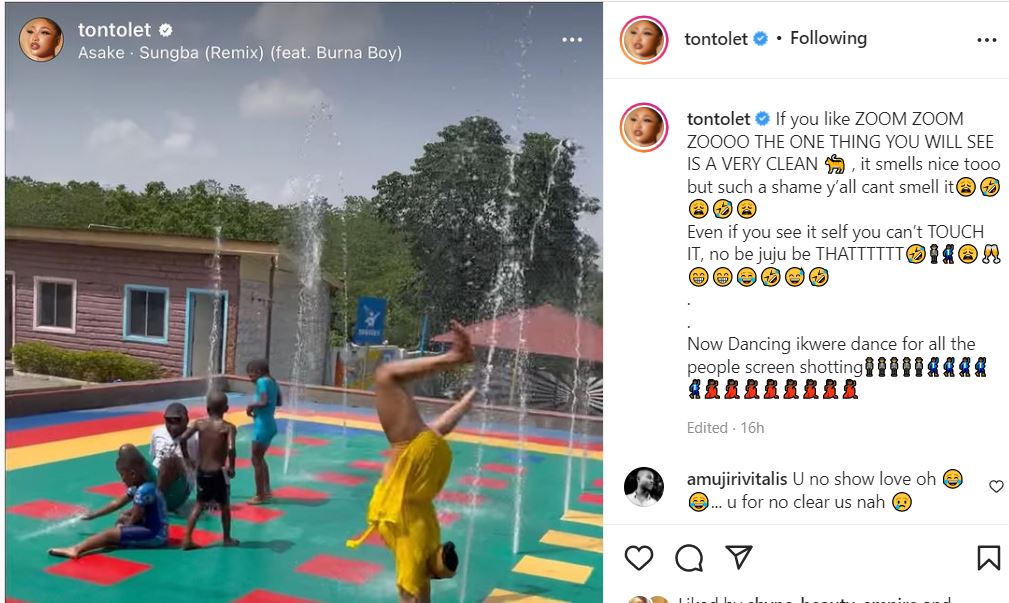 A while ago, Tonto Dikeh took to her Instagram page to jokingly call out witches.
According to the mum of one, she had a dream where she was served by some persons. In this part of the world, there is a superstitious belief that witches and evil forces feed people in the dream.
Apparently, Tonto was fed in her dream but received half fish and half fish so she took to her page to challenge the "witches" for disrespecting her. She stated that she is a king and should have treated as such.
She wrote, "Even witches are now been stingy, I mean how can you serve me half meat and half fish in my dream.. You people are so disrespectful," she wrote while they don't call me OBA for nothing. Dear dream land respect my real life 
 They don't know whose I am..
," she added in the caption.