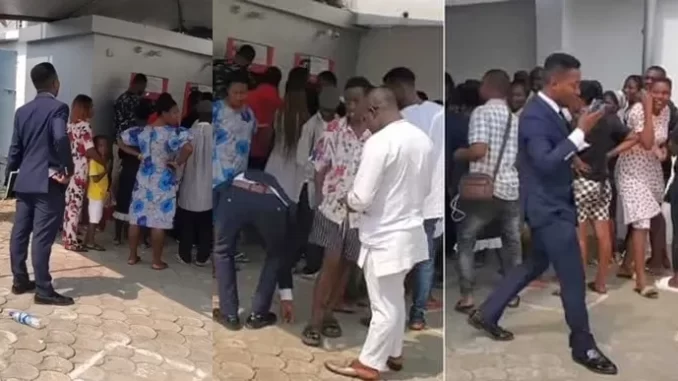 A video which stirred hilarity when it occurred shows the moment a pastor accidentally exposed himself to ridicule.
He visited an ATM point to withdraw and decided to engage customers on the queue in a conversation when he suddenly let condoms fall out of his pocket.
In what seemed like a prank, the evangelist who held a bible while rocking suit, pleaded with people on the line to allow him to use the machine first.
However, as he was talking with a woman who protested and informed him that she is a pastor's wife, he dipped his hand in his pocket and brought out a handkerchief to wipe his sweaty face.
In the process sachets of condoms that were in his pocket fell on the floor caused eyewitnesses to burst out laughing.
He bent down to pick them one after the other as and only one guy lent a helping hand as other screamed in disbelief. When he was done, the pastor tried to continue waiting for his turn but people kept teasing him so he briskly walked away.
Watch the video below: