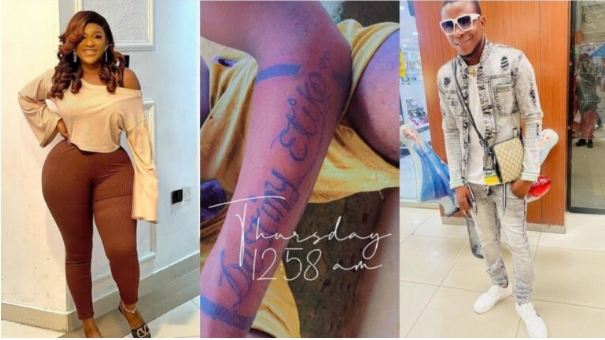 A Male fan of Destiny Etiko recently made a beautiful tattoo of the actress' name on his hand which drew her attention on social media.
However, The trend of having tattoos of celebrities on bodies by fans seems to have not faded away.
The pictures were shared on the official Instagram account of Destiny Etiko. Below is the screen capture of the post;
Furthermore, The advantages of tattooing are several. They are always personal, they can be plain or elaborate, and they serve as amulets, healing, status symbols or a declarations of love.
In addition, Obtaining a tattoo is an individual selection. It can be a excellent method to reveal your love and also recognize an unique individual.