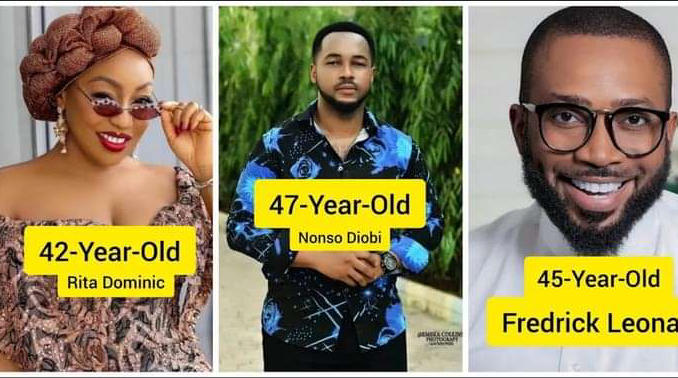 Being a Father isn't in the cards for every man. Some of Nigeria's biggest stars are choosing not to have children and we don't know why. Here are 4 Nigerian actors that we are hoping will get married soon or at least have a baby mama.
Nonso Diobi- 44 years
Photo Credit: Instagram
Handsome Nollywood actor, Nonso Diobi born on 17 July 1976 will be 44 years old in 2020. Diobi, a native of Nawfia, a small town in Anambra Nigeria has never been married and does not have a child.
2. Anita Joseph
Actress Anita Joseph is a popular Nollywood actress, entrepreneur, singer, model, songwriter and a television personality born on the 4th of January, 1985 in Anambra State in the south eastern part of Nigeria. She's currently 39 years old. Though she had her little daughter at her late 20′ but after her re marry, we're still waiting for a baby cry in her new home.
3. Rita Dominic
Rita Dominic is one of the dominant actress right from the start of the nollywood industry.
She's currently 42 year old despite marrying to her husband in 2021 the actress is yet to conceive a baby she can boldly call her own blood.
4. Olu Micheal- 48 years
Photo Credit: Instagram
49-year-old Nollywood actor Olu Micheal disclosed in an interview that he is scared of getting married. And it is already too late for him to have a child.
5. Frederick Leonard- 45 years
Photo Credit: Instagram
Frederick Leonard was born on the 1st of May 1976. He is a native of Anambra State, south eastern part of Nigeria. He will be 44 years old this year. Despite is handsomeness, Frederick Leonard has never been married nor does he have a child.