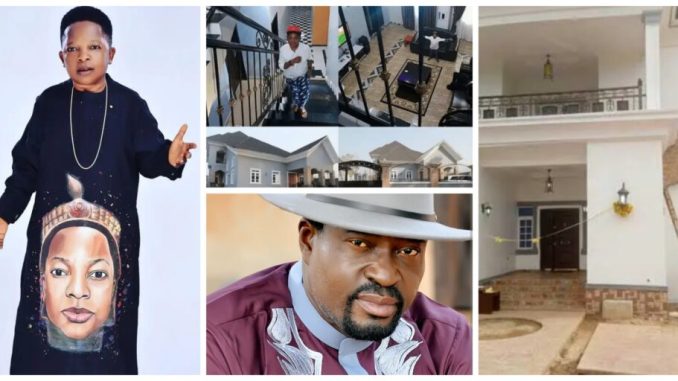 The Nollywood industry is blessed with a lot of talented actors and actresses. These Nollywood actors have worked very hard to become very successful in their careers.
A lot of them have built houses in different parts of the country but they are a few of them who decided to build a house of theirs in their hometown.
In this article, I will be sharing with you three popular Nollywood actors who have built a house in their hometown.
1. Chinedu Ikedieze
Chinedu Ikedieze, popularly known as Aki is one of the most successful actors in the Nollywood industry. The 43-year-old Nigerian actor is from Abia State. In January 2020, he showed off the mansion he built in Bende, Abia State on his verified Instagram account.
2 Dike Osinachi
In August 2019, the popular comedian and Nollywood actor by the name of Dike Osinanchi built a mansion in his hometown in Owerri. He called his mansion "apamanolly castle".
3 Kanayo O. Kanayo
Kanayo is one of the most successful actors in the Nigerian movie industry. He is rich and has a lot of houses. In the year 2017, he built a state-of-the-art mansion in Aboh-Mbaise, Imo State, his hometown. According to him, one must build at least one house where he or she comes from.