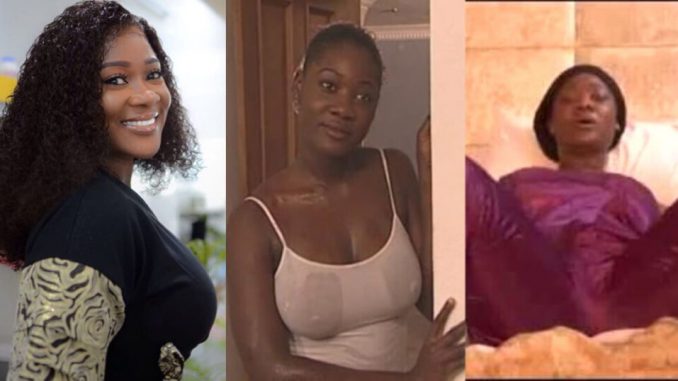 Nollywood actress Mercy Johnson- Okojie and her husband, Prince Okojie, are celebrating their tenth wedding anniversary, in Lagos in Nigeria. They met when they were both students at the University of Lagos.
The actress, who married her husband in 2011, took to Instagram on Friday to express her love for him by posting beautiful photos of the couple and their four children.
Furthermore, did you know that Mercy Johnson might not be celebrating her wedding anniversary today if she hadn't made two personal sacrifices to keep her marriage intact?
In this essay, I will discuss the two things Mercy Johnson gave up for her marriage, which resulted in her being a happy wife today.
Her Professional Experience
Mercy Johnson admitted that a few years ago she had to sacrifice a portion of her career by turning down several film jobs to please her husband.
The actress claims that she has had to stop playing romantic roles and change her appearance because her husband does not approve of the way she dresses
She described herself in the following way:
"I haven't been to any romantic places in the eight years we've been together. This is due to his dislike for it, and I am unable to do it for all the money in the world."
If you've been a long-time fan of the actress, you're probably aware that she mostly plays romantic roles, such as "the character of a poor girl who dreams of marrying a wealthy prince."
To change this aspect of herself, she would have had to give up more than half of her film roles in order to keep her marriage.
Her joy is unsurprising; after all, she has worked hard for it.
Her Timing
Mercy Johnson also made sacrifices in order to spend time with her husband and children, prioritizing her family's needs over her own.
In an interview with the Sun Newspaper, Mercy Johnson stated:
"I operate on a scale of preferences. Before I can discuss my profession, I need to ensure that my family is at ease."
Are you willing to give up your job to keep your marriage together, or will you put your career ahead of any man?
Take a look at the images below.