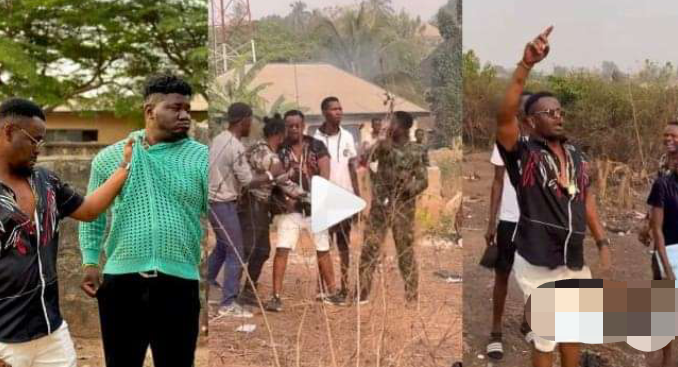 "You will hear from my Native Doctor" – Zubby Micheal breaks down in tears as Content creator pulls 'H0m0sexual' prank on Actress in viral video (Watch)
Popular Nigerian Content creator, Untouchable, has shared a video showing Nollywood star, Zubby Michael, crying after he pulled a prank on him.
The Prankster, noticed that the actor is on set shooting with his crew and decided to pull a Rubbery and H0m0sexual prank on him.
Zubby Michael was very angry after the prank that he even told untouchable that he is going to hear from his native doctor.
Watch the video below;