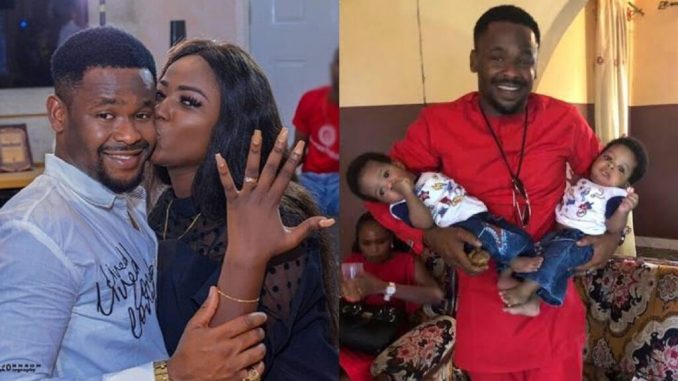 Nollywood actor, Zubby Michael, and the younger sister of former music duo P- Square, Mary Okoye made the headlines with their relationship some time ago.
Zubby Michael and Mary Okoye started dating when they met at the wedding reception of actor Mike Ezuronye.
Many believed their relationship could eventually lead to marriage but that wasn't to be. They broke up after some years.
The breakup gave room for speculations and rumors as to what caused the sudden breakup.
Well, Zubby Michael and Mary Okoye broke up due to the misunderstanding that happened between them. Zubby Michael wanted to build his acting carrier while Mary Okoye on the other hand wanted to settle down. Zubby Michael however, was not ready for marriage hence their break up.
Zubby Michael explained that '"I really would not have wanted this to be public,if not for the sake of our future relationship. You see, Mary has been a very good girl to me, especially while this whole love affair lasted. To me, I think the reason we broke up is from me. I did not want it to go on any longer because I am not ready to settle down, and that, I believe, Mary seems to want now".
Mary Okoye later got married to Emma Emordi but it failed.