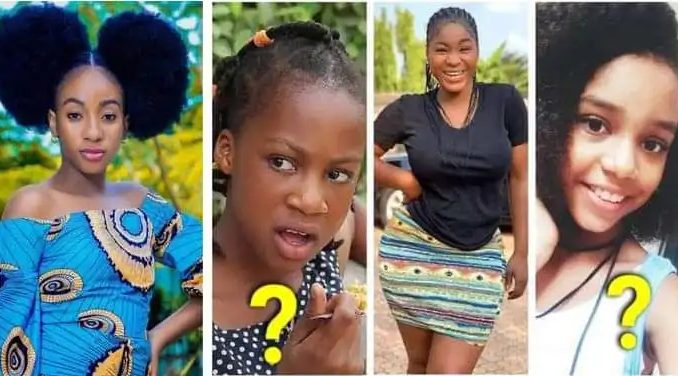 Nollywood has an embarrassment of young talents who will make the next generation of Nigeria's entertainment industry great. Read on to know about these young stars who will one day rule Nollywood.
1. Pearl Shim
Pearl Shim is one of the brightest teen actress in Nollywood. Pearl became a household name after her role as little Daniella in the television series 'Little Daniella'
Pearl Shim has been described as one the young actresses who is going to make Nollywood proud.
2. Chidinma Oguike
Next on the list is Chidinma Oguike. She got attention after her stunning role in the popular television series My Kids And I.
She has also featured in other Soulmate Studio series where she acts alongside with her sisters, Chinenye and Chisom Oguike. They are popularly known as the Oguike sisters.
3. Chisom Oguike
Chisom is the immediate elder sister of Chidinma Oguike. Just like her sister, Chisom became popular after her role in the popular television series My Kids And I.
Many Nigerians believe Chidinma is the most talented among her sisters.
4. Chinenye Oguike
Chinenye Oguike is the younger sister of Chidinma and Chisom Oguike. She also became popular after her brilliant role in the popular television series My Kids And I.
5. Sharon Ifedi
Sharon Ifedi has been rated as one of the fastest rising Nollywood child actress.
Sharon Ifedi is the younger sister to Nollywood actress Chinenye Nnebe. Sharon Ifedi has featured in many movies with top Nollywood actors. She is often called the 'Star Girl' of Nollywood.
6. Adaeze Onuigbo
Adaeze Onuigbo is another actress who will definitely make Nigeria proud in the future. She has starred in many movies and has been dubbed the next big thing in Nollywood.
In 2018, She contested and won the 'Face Of Anambra Beautiful Kids'
7. Angel Unigwe
Angel Unigwe is arguably the best child actress in Nollywood. Angel is highly talented and beautiful. Small but mighty, she has the potential to feature in Hollywood movies if she continues her hardwork. At her tender age, the young lady is already gracing the Red Carpet. Without a doubt, these young ladies are the future of Nollywood. Who do you think will rule over Nollywood in years to come?