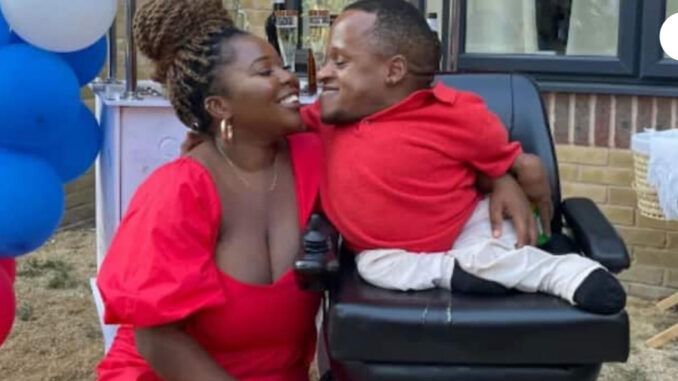 True Love!!, Nitzen reacts to viral video of Full bodied woman accepted to marry a Handicap – Nitzen questions they bedroom life. Let's wish them well [Photos]
The love between the two of them started when they were both tagged in a Facebook post, and Mayfair made the first move.
Their first date at a restaurant attracted a lot of attention, and one person even walked up to them and lauded Mayfair for dating Winston despite his condition.
The incident opened their eyes to how their lives were going to be henceforth. Basically, Winston suffers from a bone condition identified as osteogenis imperfecta which makes him smaller than the average man.