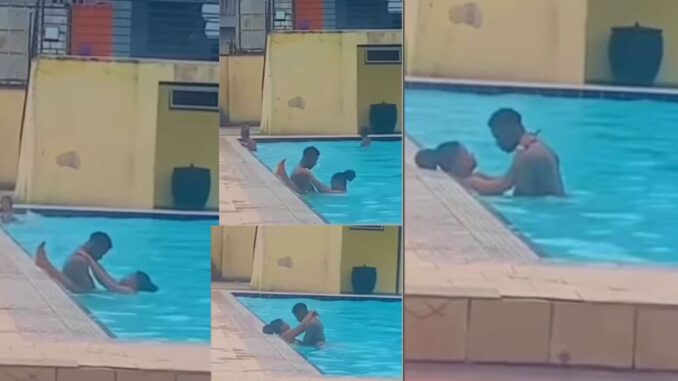 However, the present generation known as the woke generation has got people talking online with the trending actions going on these days inside the swimming pool.
In the video making the rounds online, a boy and a girl were seen making out inside a public swimming pool in a serious manner without minding if people are looking at them or not.
The gestures between the duo whose half of the body is under the water clearly show that an action is being performed underneath.
The body movement of the man and the woman makes many conclude that there is a thrusting in and thrusting out process going on as they were even seen exchanging positions as they enjoyed the atmosphere inside the public swimming pool creating a world of their own.
Watch the video below;