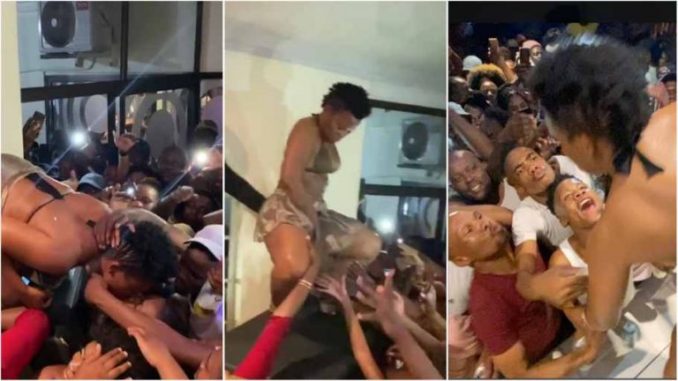 South African media personality, socialite, and dancer Zodwa Wabantu. On the final day of Women's Month, a video showing a Zodwa Wabantu being caressed between the legs is making the rounds on social media.
In response to reports of her followers touching her in 2019, Zodwa stated in a prior interview that "these are my supporters, there was absolutely no abuse and no harm was done."
A video of a fan licking the socialite and dancer's buttocks went viral earlier this year, setting off a flurry of gossip. The man's antics, which many people on social media have deemed disrespectful, can be seen being pushed aside by Zodwa as she smiles.
WATCH VIDEOS