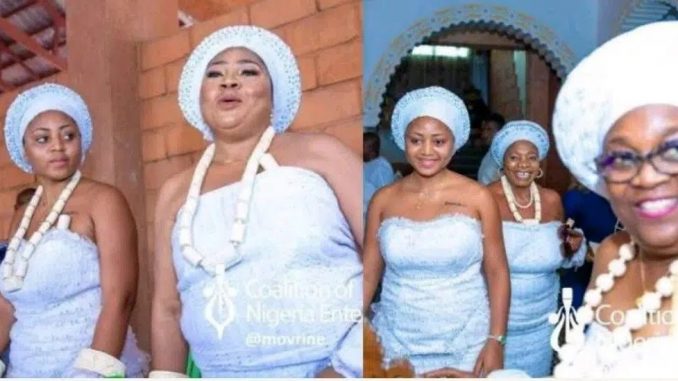 Actress Regina Daniels has revealed why she got initiated into a cult for woman, Aniocha Women's Group, when she got married to billionaire Ned Nwoko.
Regina Daniels stated this during an interview with Potpourri Tv.
Read full interview below,
Your (Regina Daniel) initiation into Aniocha women's cult, what does it entail
First of all, I will not call it an initiation, it is more like being welcome to womanhood and for you to be part of that group. It's an elite group, you must be married and be a woman of substance. I will say I'm even privileged to be part of that group.
 with your age mates?
Well, I have never actually liked hanging out with my age mates. I go for people that are far older than me so I could learn something from them or people who are bellow so I could teach them something and being married to my husband hasn't stopped me from relating with those people.
What do you love most about your husband (Ned Nwoko)?
His honesty. He's the most honest person I have ever met. In short, I love his honesty.
What's the next level for you (Regina Daniel) as an actress?
Business, producing, directing and of course, Hollywood.
What are the things marriage has robbed you of?