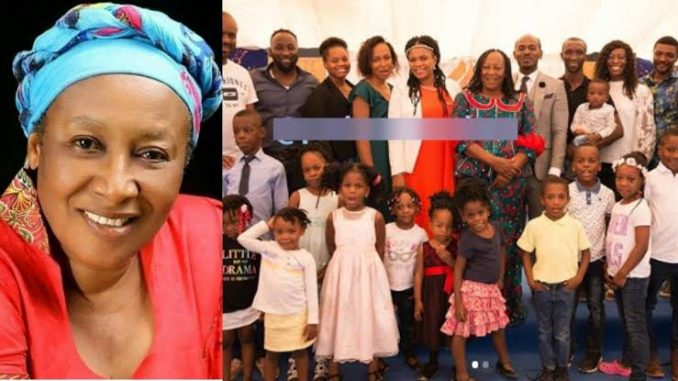 Nollywood actress Patience Ozokwo is till today one of the most recognizable, most famous, and most popular actresses out of Nigeria and out of Africa as a continent. Popularly known by many as Mama G, Patience Ozokwo has been around for a very long time, and in that time, we have never heard once about Patience changing her surname, adding a new surname, or even dating. Some people think it's because Patience is still married, and living with her husband, but that is not the case.
In case you do not know, Patience Ozokwo's husband died a really long time ago, and since then until now, Patience Ozokwo has remained a widow and unmarried. During the latest episode of Mercy Johnson-Okojie's Youtube show, "Mercy's Menu", she had Patience Ozokwo on as a guest. During the show, Patience finally opened up about the real reason why after all this time, she has never re-married. Here is what Patience Ozokwo said.
**Before reading on, please make sure to like and follow my Facebook page (Jide Okonjo) so you don't miss out on any new and interesting lists, articles, and stories that I post every single day. I have a really fun page. If you like my page, you will have fun too. So what's stopping you? Like my page and let's have fun together!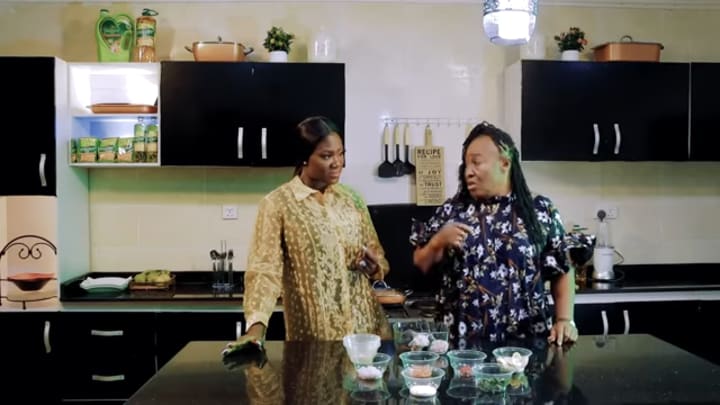 Mercy Johnson asked Patience Ozokwo: "You are a mom, you are married, you lost your husband. How was that like, plus, why did you never remarry? Because we have many women particularly online asking. They say "I can't do this, I can't do that, it's a taboo, I have to remain this way". Was that a personal decision for you and if you wanted to, would you have, and why didn't you?" Patience Ozokwo replied saying:
PATIENCE OZOKWO: I actually wanted to re-marry but it was too late because my children were already grown and they pleaded with me and said "we know why you want to re-marry but we want to ask you to please stay for us, we are going to be your husband that will take good care of you. Because we are all grown, so that our friends will not laugh at us that at our age, our mother had to go and re-marry". It looks like they were selfish, but I understood why they did it. And it worked fine for me. So I decided not to re-marry. It is a huge sacrifice, but there is no sacrifice too huge for the family.
"But your children are everywhere: London, America, Canada, everywhere. How do you juggle?"
PATIENCE OZOKWO: Well, I go to London when I have to be in London, especially on special days. Maybe there is a birthday to celebrate, or sometimes, my daughter just says come and have some rest. Then that's when I go to London. Sometimes they come too. Like I went to shoot in America and she had to come over. She said "I've not stayed with you in a long time, I want to take time off". She took 10 days off and stayed with me while I shot that movie in 10 days.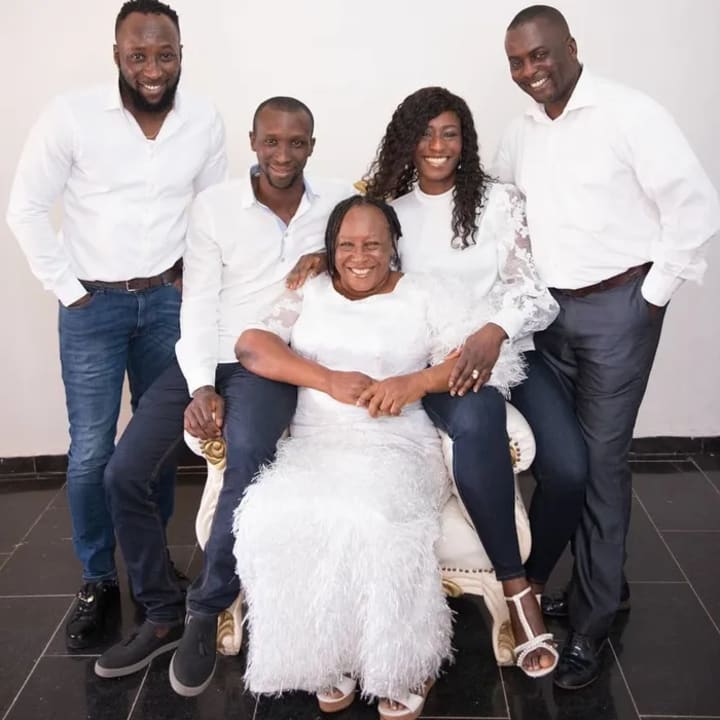 What do you think about what Patience Ozokwo said, and about her children being the reason why she never re-married? Let me know your thoughts by leaving a comment either below or on my Naijasilver Entertainment Facebook post.