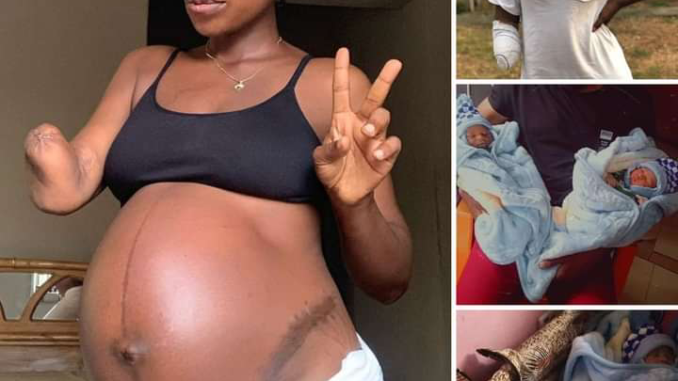 Popular Instagram entertainer, Maryanne Michael who is a survivor of a rare condition called arteriovenous malformation (AVM), a disorder of the brain causing abnormal arteries and fistulas, has welcomed a bouncing baby boy.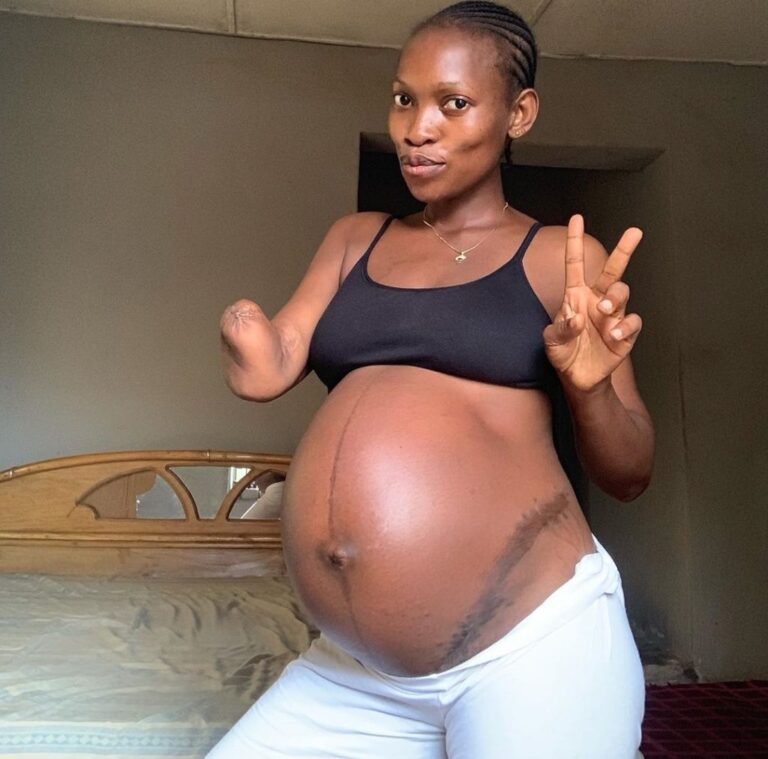 The excited Maryanne took to her instagram handle to announce the good news to her fans and supporters.
She has used her case to encourage other women who may have seen themselves in her situation to have hope.
Sharing the video of her newborn she wrote:
"See my baby. I know you people will say he looks like the father now. Thank you all for your best wishes and prayers. Start sending your Push gifts oooo. It was not easy abeg".
See her baby below:
A good character always sells itself without marketing, such was the case of Maryanne. Despite her conditions, she found love in the arms of a very handsome young man and they are legally married