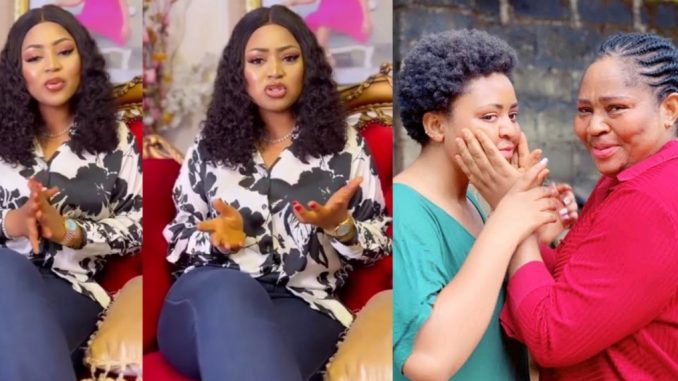 The plight of the girl child, once again, caught public attention when Nigerian Actress, Regina Daniels, recently took to social media to discuss child labour in Nollywood.
In the video sighted on her Instagram page, the 22-year-old, highlighted the different ways and instances young girls are taken advantage of in the movie industry.
The actress shared her encounter on set with a 14-year-old who was a makeup artiste and had been going from set to set working with different people.
Regina also revealed how she rescued her from child labour.
To the objection of many on set who thought the girl was a lost cause, the movie star took her to a boarding school and was pleasantly surprised to see how well she passed her entrance exam.
Calling out her colleagues who turned a blind eye to the girl in the past, Regina questioned their sanity. She pleaded with her colleagues to stand against child labour.
For her, she has made a vow to always fight against any movie producers who recruit young kids for movie roles.
In order to buttress her point, Regina also recalled how her mum and Actress Rita Daniels, protected her from being sexually abused by movie producers during her early years in Nollywood.
She captioned the video,
"DISCLAIMER!! This goes to the celebrities and movie producers. Please say NO to child Labour? And keep the industry secure."
SEE VIDEO BELOW