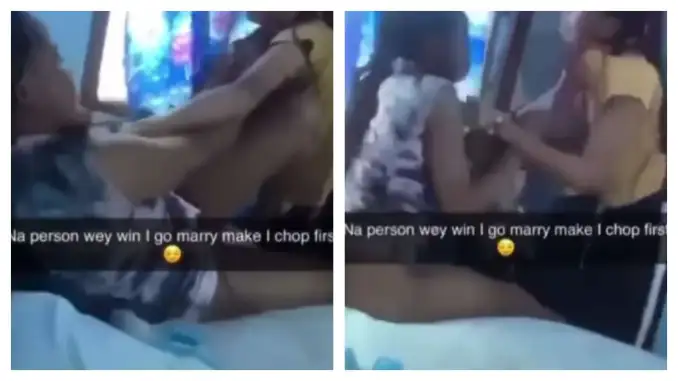 A dirty fight broke out between two ladies who bumped into each other at the residence of a Nigerian man.
According to the gossip, the Nigerian man was reported to be dating the two ladies in secret but one found out about it and decided to confront the other.
The brawl got so messy between the two ladies that they almost stripped each other's clothes apart.
They tugged and pulled at each other's hair as if they were in a wrestling contest, but the boyfriend who seemed unbothered found the fight interesting and decided to watch while eating a plate of food.
In the viral video posted on Instagram, the unbothered man stated that he would end up getting married to the lady who wins the fight.
In his words;
Na person wey win I go marry, make I chop first