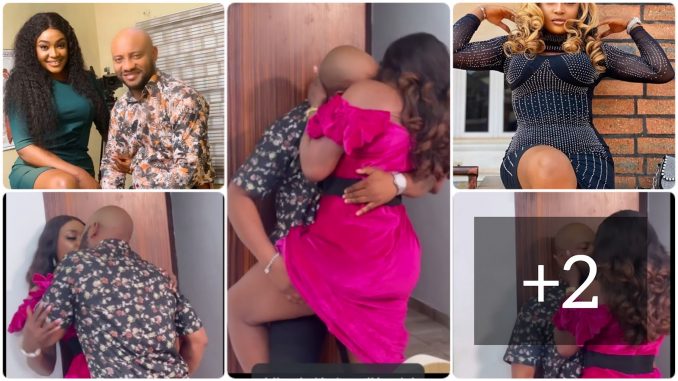 A steamy video of Nollywood actor Yul Edochie filming a romantic scene with his coworker Lizzy Gold has elicited varied comments on social media.
In a video posted to Lizzy's Instagram page, the thespian can be seen touching and kissing Yul, as per the script.
She then proceeded to twerk while smoking a cigarette for him.
Despite the fact that this footage is from a movie scene, fans have interpreted it differently to suit their own thoughts, according to the actor's recent revelation.
Yul Edochie's second wife, Judy Austin, and their son, Star, were presented a few weeks ago.
Wifey #3 is coming up shortly, wrote chiny.ugoz.
swt ellaberry wrote: Yul, please contact all of us.
Gorddd see who won be my president, wrote basybruce_
Make them not give you belle, dessy king og wrote.
Yul na national cake another wife loading.