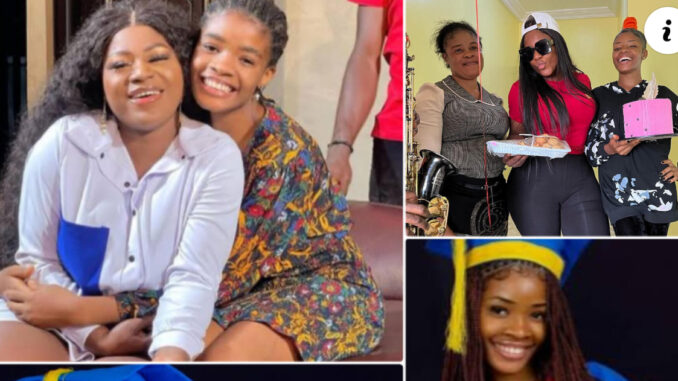 God when!!, Nitzen congratulations Destiny Etiko as her first Daughter Chinenye finishes university with CGPA of 4.7 – Let's congratulate her [Photos]
Having been raised by an actress, Destiny followed in her mothers footsteps and to date has featured in close to 100 Award-winning Nollywood films.
Destiny Etiko's adopted daughter, Chinenye Eucharia came into the limelight following her unashamed display of love and admiration for the actress during one of the actress' visits to her locality.
Videos of their affectionate encounter circulated all over social media. Chinenye pleaded with Destiny to call her which made Destiny Etiko reach out to her and her family and eventually adopted her as she had won her heart over.
The young Chinenye Eucharia soon found herself with thousands of new followers on Instagram which only added to her popularity and Rise to fame. From there, Chinenye Eucharia has been living the life of being gifted N200,000, to Destiny Etiko giving her a whole 360° turn of fate.
I'm