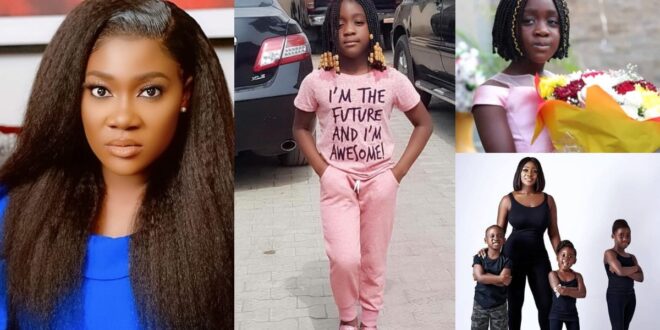 Purity Okojie, the first daughter of Mercy Johnson Okojie, a famous Nollywood actress, has explained why she prefers her father to her mother.
During a Father's Day party at their house, a young girl stated that her mother would beat her up at the slightest provocation, whereas her father would play with her.
Purity claims that every time her mother hits her, she goes to heaven and then returns. Purity went on to say that she adores her father because, unlike her mother, Mercy, he is peaceful and does not hit her.
Mercy Johnson reacted by asking her daughter what happens next after she is beaten, to which Purity replied that "she will be wondering if she is her mother" after the beating.
Below is the video;