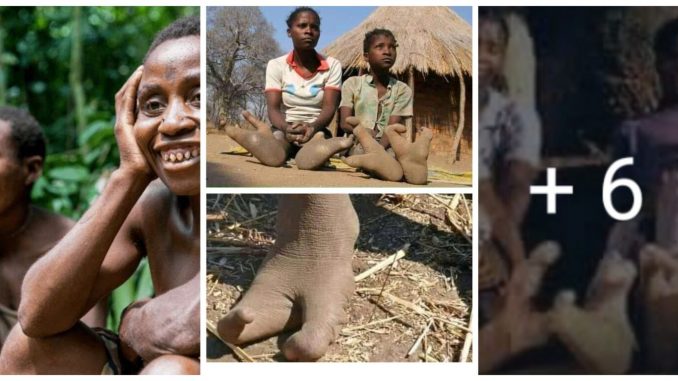 They are popularly known as the "Ostrich" people in Zimbabwe.The Vadoma people of Northern Zimbabwe are all born with only two toes.
Though they have difficulty in walking due to their clefted feet, they are experts in tree climbing.
The Vadoma people survive majorly through hunting of birds and gathering of wild fruits.
Scientists say their condition is due to years of controlled marriage since the tribe does not allow marriage of it's members to outsiders.