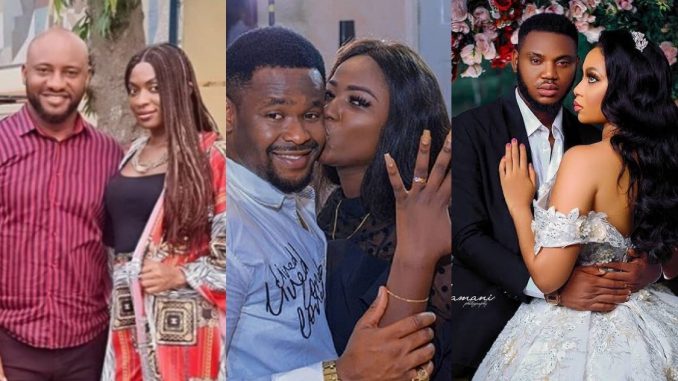 We have watched so many talented and relentless Nollywood actors act thrilling movies over the years. Most of these actors are not just talented, but handsome and blessed with beautiful wives who are the source of their inspiration.
These actors are able to win the heart of their viewers just by their looks and the roles they act in movies. You can bear me witness that many women in Nigeria and across the world loves to date actors, especially for their body build-ups and handsomeness. But not all of these men are there for take up by other women because their hearts belongs to some other beautiful queens.
In this article, we will be looking at 10 Handsome Nollywood actors and what the women who have been able to win the hearts of these young men looks like.
Check them out below.
1. Bankole Wellington
Popularly known as Bankw W, the talented actor Bankole Wellington, got married to his beautiful wife called Adesua Etomi in 2017. Banky W meet his wife in 2015 but waited two years later before they tied the knot.
One good thing about these couple is that they are both actors and doing well in their field. Bank W is indeed blessed to have a beautiful woman like Adesuwa. It seems like the both couples are really fond of each other and their loves keep growing after 4 years of being together.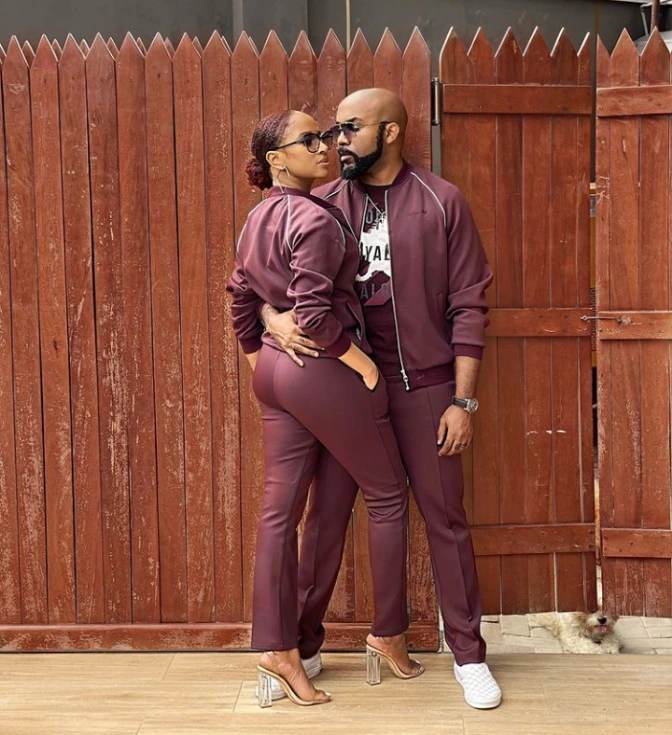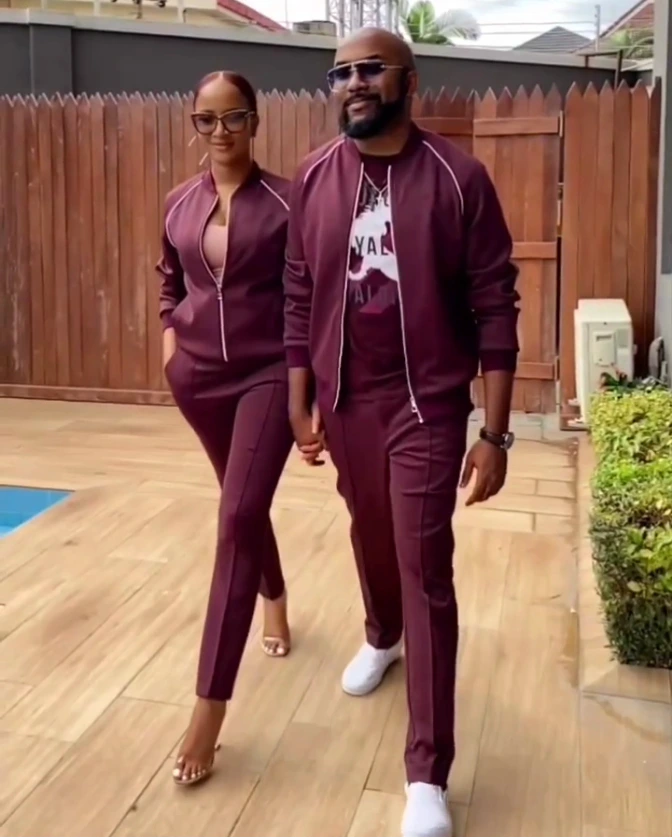 Photo Credit || Instagram
2. Gabriel Afolayan
Photo Credit || Instagram
Gabriel Afolayan is one of the most talented and handsome Nollywood actors that Nigeria is blessed to Have. He is happily married to his beautiful wife known as Adebanke, and their union happened in the year 2018.
3. Williams Uchemba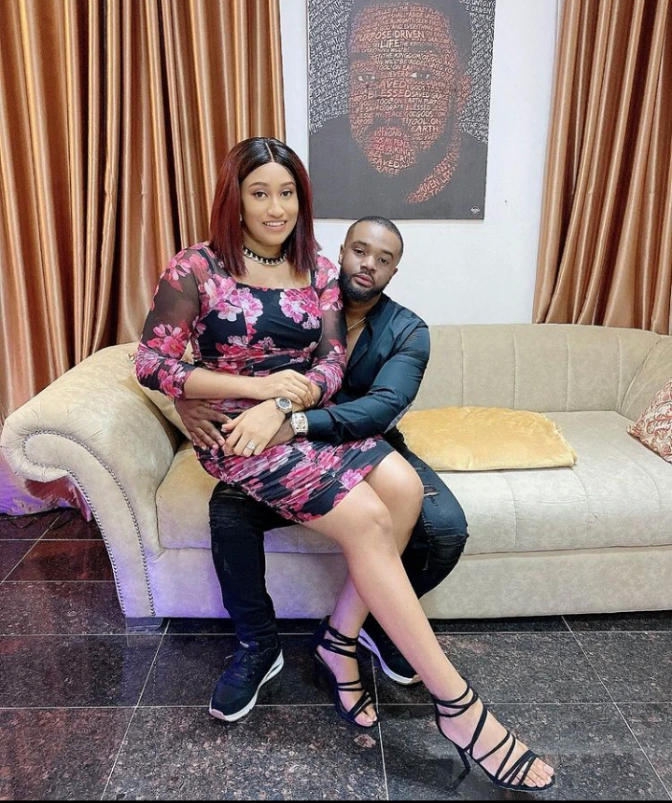 One of Nigeria's most talented comedian and actor known as Williams Uchemba kissed the bachelor life goodbye in November 2020. He met his beautiful wife known as Brunella Oscar, and they have been living happily together.
Williams Uchemba never seizes to showcase his beautiful, light skinned lover anywhere he goes.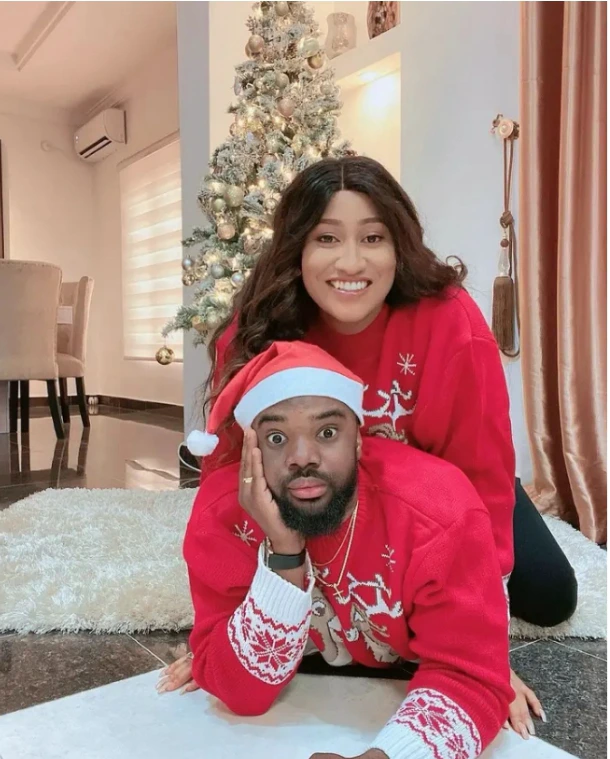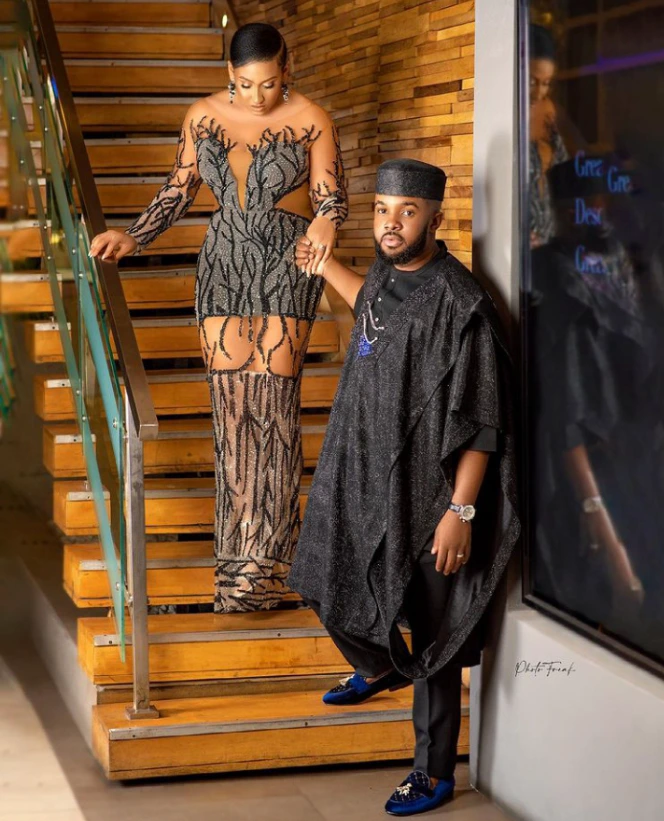 Photo Credit || Instagram
4. Gideon Okeke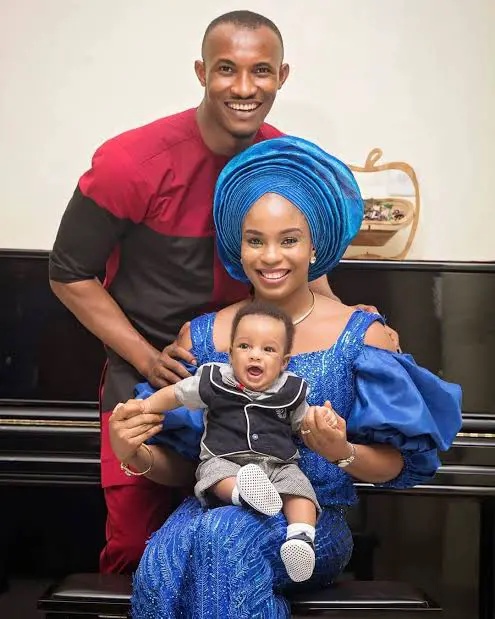 Photo Credit || Instagram
Veteran actor Gideon Okeke got married to his lovely wife in the year 2018. The couples are raising a son together and have been living happily since then.
5. Yul Edochie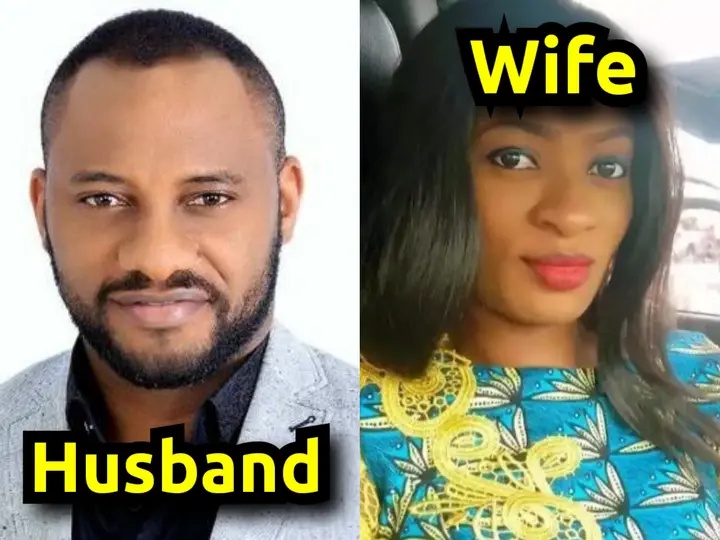 Handsome actor Yul Edochie got married to his wife at a tender age of 22 and they have been living happy. The young actor and his wife known as May Aligwe met back then in their university days and their marriage is blessed with children.
Yul Edochie is one actor who also showcase his wife whenever he has the chance to.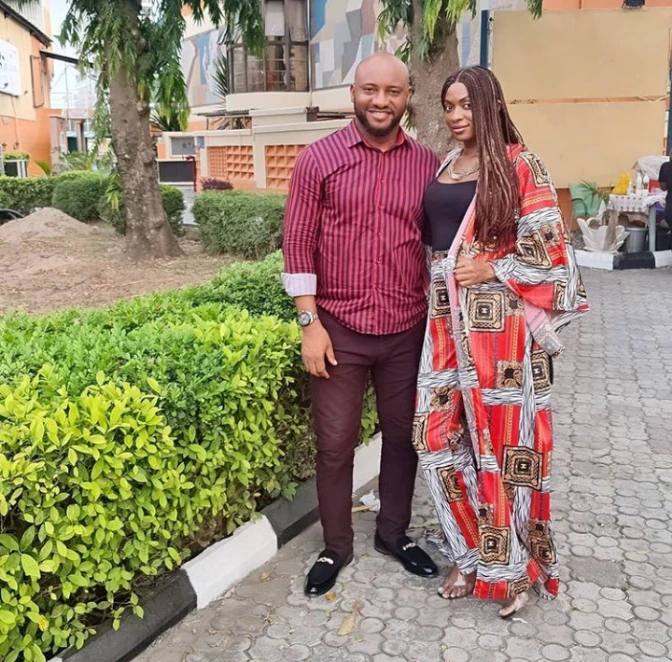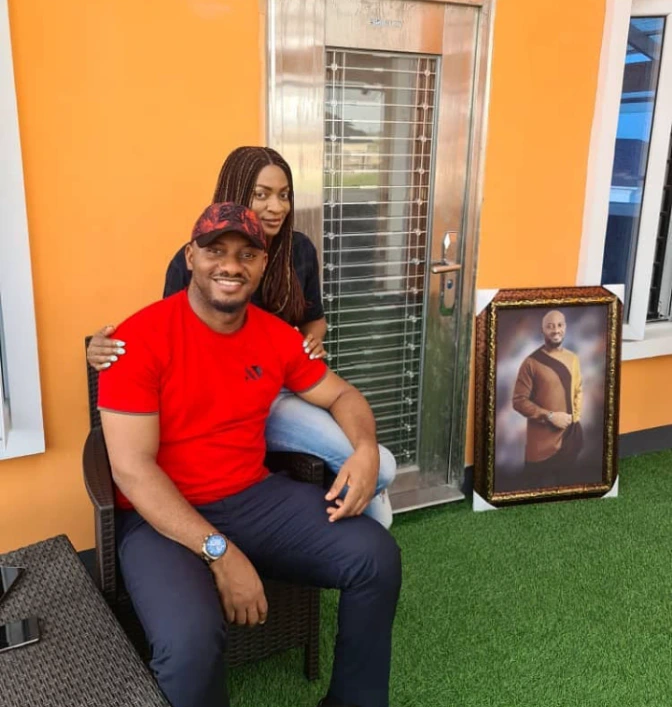 Photo Credit || Instagram
6. Chigozie Atuanya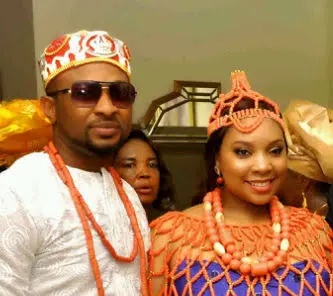 Photo Credit @Johnniepen
Chigozie Atuanya has been a lovely husband to his wife known as Obianuju Oranika since 2013. They are blessed with a beautiful daughter and living happy.
7. Eddie Watson
The union between Veteran actor Eddie Watson and his gorgeous wife known as Naomi Woode happened in 2013. The couples have been living well since then as they are blessed with a lovely daughter.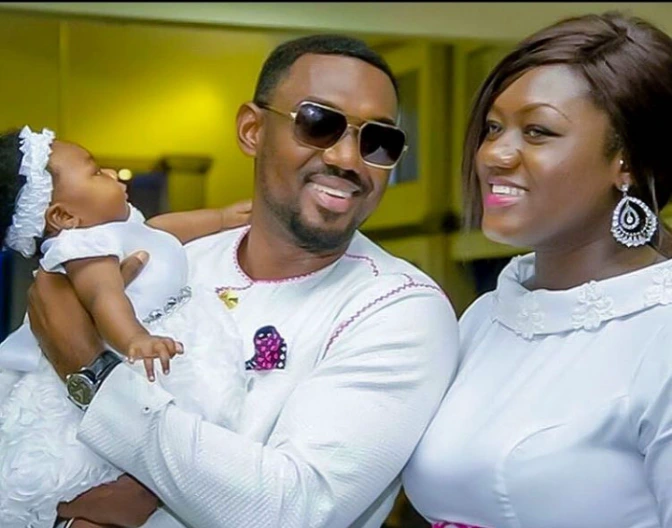 Photo Credit || Instagram
8. Kenneth Okolie
Veteran actor Kenneth Okoli got married to his wife Jessica Nwakah in December 2017. They are blessed with a son and living well.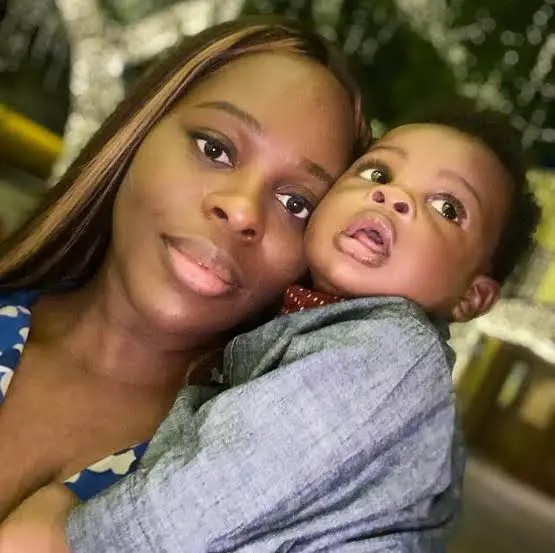 Photo Credit @Johnniepen
9. Daniel K Daniel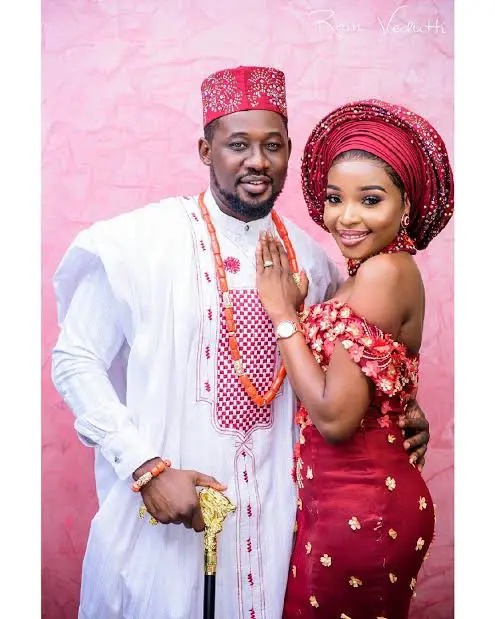 Photo Credit || Instagram
Arguably, Daniel K Daniel is one of Nollywood's most handsome actor who got married to Teena Daniel in 2017.
10. Bolanle Ninalowo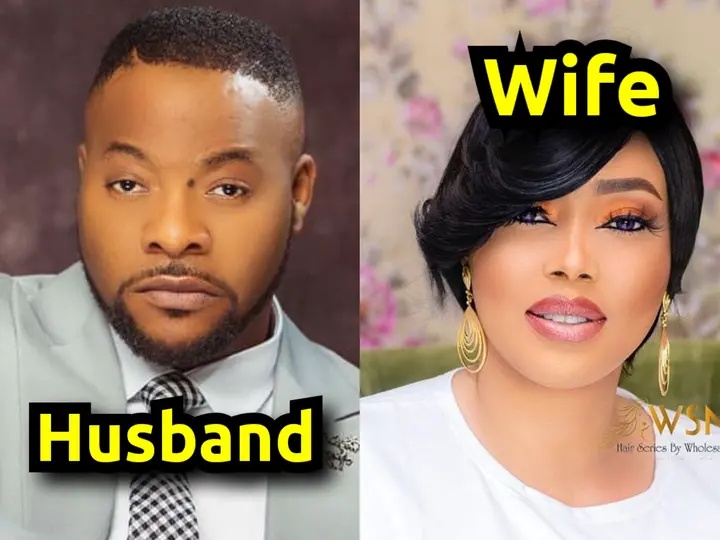 One of Nollywood's multi-talented and relentless actor known as Bolanle Ninalowo, met his beautiful wife in 2004. Although they had hiccups in their marriage, they were able to reconcile and now have two kids together.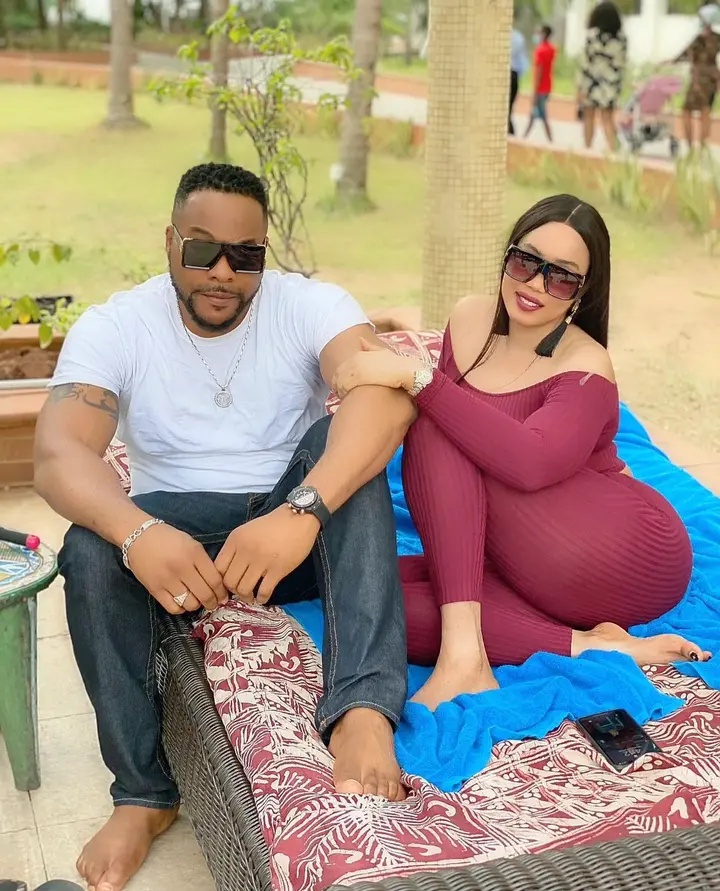 Photo Credit || Instagram
There is no doubt that these women are true epitome of beauty and most of these ladies are the main motivation to these great men we see behind the screen.