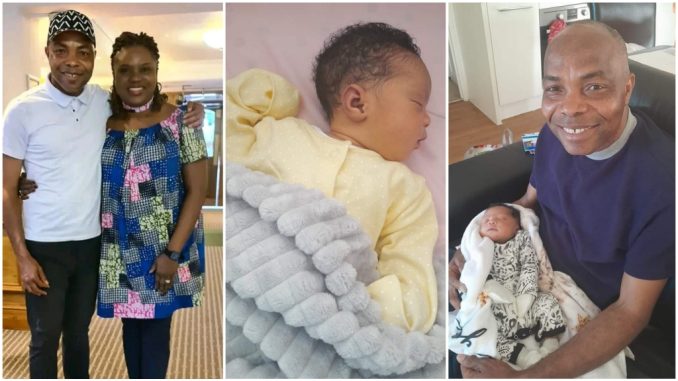 Couple identified as Mrs and Mrs Smart Osagie Okaeben has taken to social media sharing their testimony as they finally welcomes their child after 10 years and 5 months of waiting including 3 failed IVF. Oh thank you Jesus, this can only be God.
Oh my Goodness after 10 solid years and 5 months of waiting and failed IVF this is miracle, according to the latest parents the beautiful daughter came by natural conception, indeed what God cannot do does not exist.
Women indeed go through a lot in child bearing, you can imagine 10 solid years without a child. Not to mention the name calling from friends and relatives, the Unending questions like has it entered?
Starting from the conceptual stage is has not been easier for women sometimes you just be hearing some medical situations like Blocked fallopian tube and many other medical conditions that might lead to delay in conception sometimes even after conception you'll hear cases like ectopic pregnancy, uterine rupture, fibroid, miscarriages and some other medical complications that might lead to caesarian section etc
Having your baby immediately after marriage is great miracle that can't be taken for granted.
Meanwhile the mystery behind childbirth is something that can't be fathom by a human.
The latest parents while sharing their testimony on social media, in their words they wrote:
God has done me well no doubt about it, He has done what no man can do. He has given me a victory and I know it. Just imagine, after three failed IVF, my daughter came by a natural conception after 10 years and 5 months. Just keep on keeping on, your miracle is on the way.
Congratulations to you mommy your home is blessed, to all the awaiting mom's out there get ready to carry your child.