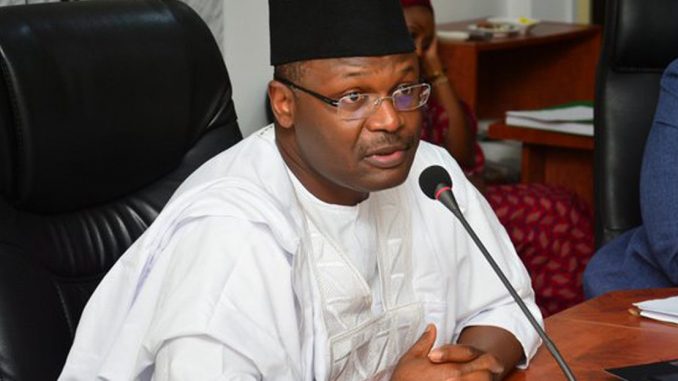 The INEC Chairman, Professor Mahmood Yakubu, said this during a meeting with the national leaders of political parties in Abuja on Monday.
The Independent National Electoral Commission has explained why election will not be conducted in 240 Polling Units across 28 states and the Federal Capital Territory.
Recall that the INEC Chairman, Professor Mahmood Yakubu had said this during a meeting with the national leaders of political parties in Abuja on Monday.
Giving the reason, INEC said the affected polling units do not have new registered voters, adding that no voter also transferred to those polling units.
"No new registrants chose the polling units and no voters indicated interest to transfer to them during the last Continuous Voter Registration mainly for security reasons. This means that no elections will hold in these polling units,'' Yakubu said.
The INEC chairman said the 2023 general election will now only hold in 176,606 polling units instead of the initial 176,846.
Yakubu urged voters to confirm the locations of their polling units through a dedicated portal on its website, adding that all voters who have been assigned to new polling units will receive text messages from the commission indicating their polling units.
He said, "We have also compiled the register of such voters and our state offices will give it wide publicity, especially for those who may not have provided their telephone numbers during voter registration or those whose numbers may have changed.''
Yakubu also explained that in 2021, INEC expanded the number of polling units from 119,973 to the current figure of 176,846, noting that they are currently redistributing voters to the polling units in order to avoid the congestion.
"This requires the redistribution of voters to new polling units in proximate locations. Where they are separated by distance, this must be done after consultation with the voters.
"This has been done by our state offices nationwide. However, there are 240 polling units without registered voters spread across 28 States and the FCT.
"They range from one polling unit to 12 polling units in each State and the FCT, except Taraba and Imo states with 34 and 38 polling units respectively," Yakubu added.