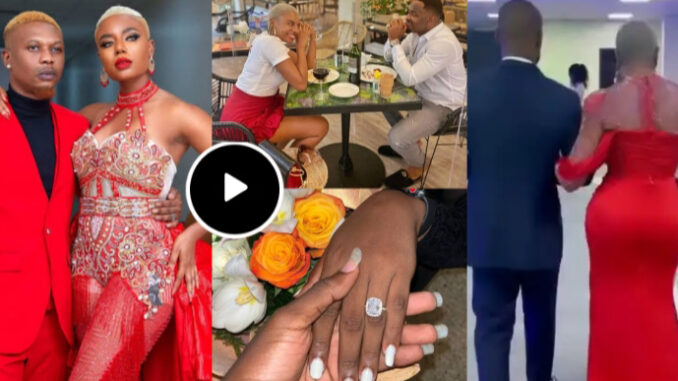 Nancy Isime is a well-known Nigerian TV personality and actor. So far, the 30-year-old star has had a successful year. From hosting large shows/events to appearing in famous Nollywood films, the diva has made quite a name for herself this year.
Take a look at Nancy's key accomplishments this year.
1) ENDORSEMENT DEALS
Nancy took to Instagram in April to share the news of her new endorsement arrangement with a women's supplement business with her admirers (name withheld). She also negotiated endorsement deals with major brands (names withheld) in June and July, which she disclosed on her Instagram page. The star's massive social media following is also contributing to the massive quantity of sponsorship deals she's just signed.
2) FEATURING IN FAMOUS NOLLYWOOD MOVIES
Nancy played a significant role in the popular Nollywood film/series "Blood Sisters." The video went viral, and many people expressed their love and support for her. Nancy has also told her followers about some of her upcoming films and advised them to stay tuned.
3) RECEIVING TWO NOMINATIONS FOR THE AMVCA 2022 AWARDS
Nancy was nominated for two AMVCA awards in April, for "Best Actress in a Drama" and "Best Actress in a Comedy." Although she did not win any of these nominations, it is still a significant accomplishment and demonstrates that her hard work is being recognized.
4) THE RELEASE OF THE THIRD SEASON OF HER TV SHOW
Nancy Isime has released the third season of her renowned TV show, "The Nancy Isime Show."
Her show is well-liked by many people, which is why it gets renewed for more seasons.