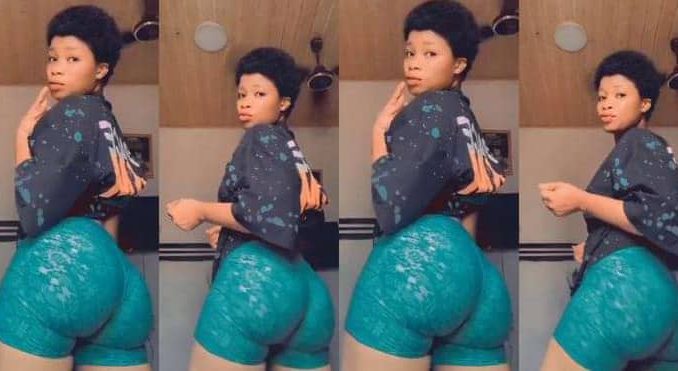 Rebecca, a 16-year-old schoolgirl, recently took to social media to show off her curves in her underwear.
She looked stunning in her lingerie and proudly flaunted her big nyash, leaving her followers in awe.
Rebecca is no stranger to sharing pictures of herself online, and she's embraced her body shape, encouraging other young people to do the same.
While some of her followers found her inspiring, others were concerned that she was promoting an unhealthy body image.
Despite the backlash, Rebecca stood firm in her self-expression and confidence. She argued that her post was not meant to be sexual, but rather a celebration of her body.
Rebecca's post has sparked a debate about body positivity and self-acceptance, and for many, it serves as a reminder that it's okay to embrace your body.
She has proven that you can be confident and beautiful without compromising your values or self-worth.
Watch the video below.