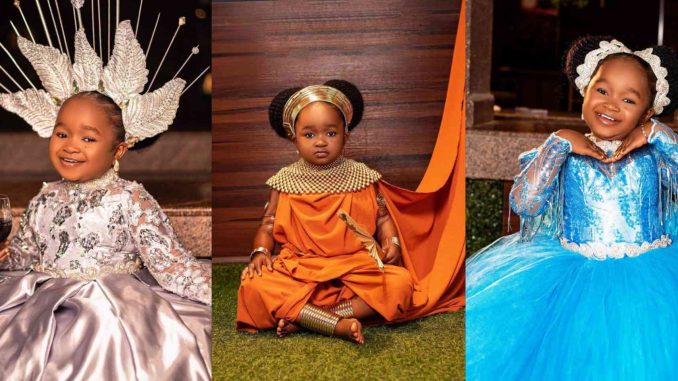 The attention-grabbing birthday photos of fast-rising Nollywood actress Oluebube Obio have sparked massive online reactions, with many questioning her true age.
On Friday, August 12, the stunning young actress turned a year older and shared photos from her birthday shoot on her Instagram page as we reported earlier.
Because of her unique stature, the thespian, who is from Ihiala in Anambra State, has many people wondering about her age.
@Levab_Row asked: "Someone should tell me how old this pretty damsel is because I am cork sure she is not a toddler."
In the midst of the controversy, it is worth noting that Oluebube was born in 2004, making her 18 years old today.
Read Also
Breaking news: Crippled Man Arrested For Kidnapping
She has worked with veteran Nollywood actors such as Chiwetalu Agu, Livinus Nnochiri, Prince lyle Olisa, Nche Security, and Dan David Okon.
Captioning her birthday photos, the actress wrote: "I'm so happy for today God I worship you, be thou glorified in Jesus name."