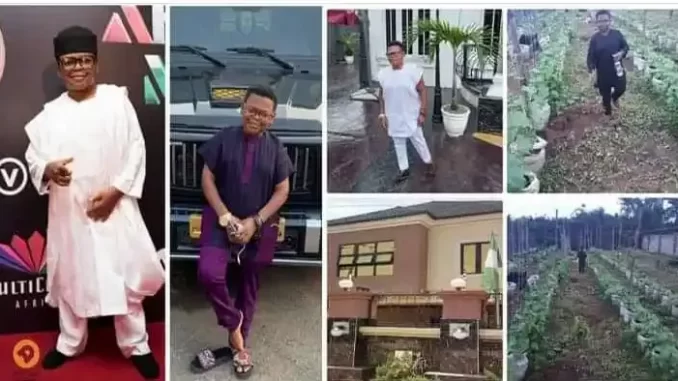 While most Nollywood actors and actresses have decided to take acting as a full time job, others such as Osita Iheme, popularly known as "Pawpaw" have attached to their acting career some investments that they can fall back to when they eventually retire from the Nollywood industry.
Comic actor, Osita Iheme has over the years, built for himself two major businesses that are currently striving in Nigeria which are agriculture and hotel businesses.
In January 2018, the veteran actor revealed his hotel which he built in Owerri, the capital of Imo state. The 5-star hotel which he named "The Resident Hotel" has since then, attracted a lot of personalities and celebrities which shows that it is indeed a good investment.
Shortly after his hotel was built, Osita revealed his vegetable farm which he established in Enugu state. The actor who named his farm, "The Resident Farm" added that he cultivates vegetables such as cucumber, pepper, potato, and others on his farm and over the years, he has been able to produce more than enough for both his family consumption and for sale.
These two businesses have placed on him the title of an investor, and joined with his acting career, I do not think Osita Iheme will ever complain of lack of food or money in his house.