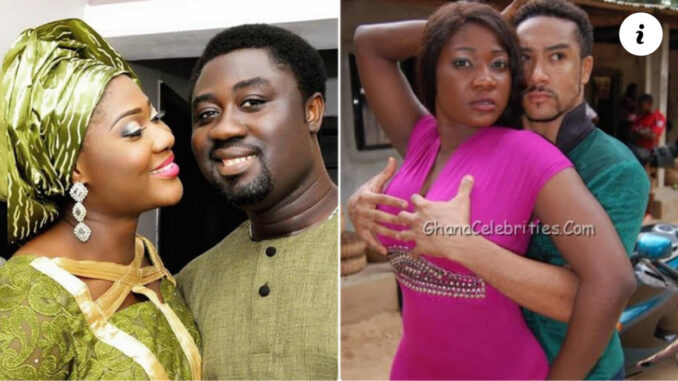 Nigeria's most paid actress and multi-award winner Mercy Johnson Okojie is known for her hot and steaming role and also for her endowed body parts that has charmed many and has left many drooling over her. Today, we look at the handsome men that she has dated.
Here is a list of handsome men that the beautiful Nollywood actress, Mercy Johnson has dated:
Prince Odianosen Okojie
The beautiful prominent Nollywood actress, Mercy Johnson married her heartthrob Prince Odianosen Okojie in 2011 in Lagos, Nigeria. They are blessed with three beautiful children.
Benedict Johnson
For some years now, there have been rumours that Nollywood actor Benedict Johnson and actress Mercy Johnson had been in a relationship before they finally married their various spouse. He debunked the claims that he and Mercy ever had a romantic relationship with each other, and claims she is a fantastic actress. The two would make a great couple though.
Majid Michel
The beautiful and endowed Nollywood actress was alleged to be having a secret romantic affair with the handsome 35-years-old Ghanaian actor, Majid Michel. They have also starred in hot and steaming scenes together and it was also alleged that the two bought a new condo in central Acrra and they are planning on living together forever. They make a great couple.
Emmmanuel Ikubese
The handsome Nigerian model and actor, Emmanuel Ikubese admitted that he had a celebrity crush on the beautiful Nollywood actress, Mercy Johnson. This is what he said: "I used to have a crush on Mercy Johnson until she got married". The two can figure something out