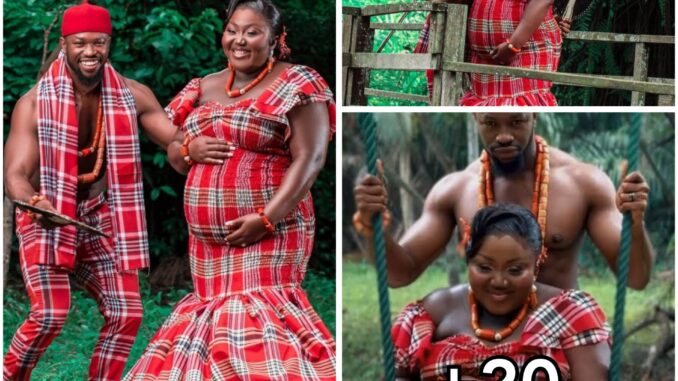 Blessing Obasi, a Nollywood actress, and her husband, Stan Nze, have recounted the moment they found out they were expecting their first child.
It is no longer news that the couple is expecting their first child. On their YouTube channel, the parents-to-be provided their fans and followers a sneak peek into the couple's pregnant experience.
The pair recalled their different reactions to learning about the pregnancy in the video. Blessing claimed that she discovered she was two months pregnant only days before her birthday on May 6, 2023.
She had stood in for her husband at one of their friend's showroom events, where she told her friend she was suffering from a headache and pain.
A friend had persuaded her to take a pregnancy test, but she refused since she didn't want her hopes shattered.
She eventually gave in to her demands and took a pregnancy test, which revealed she was pregnant. The actress revealed that she had been crying for hours since she had been praying for the fruit of the womb.
Her husband, who was out of the country at the time, discovered she was pregnant on her birthday. He described how his wife and their close friends surprised him with a box of baby items, which he describes as the strangest gift he has ever received.
Stan was perplexed as to what was going on until Blessing informed him that she was pregnant.*
Hours ago, Stan Nze announced that he and his wife were expecting their first child.
The celebration marks a double blessing in their home as it is also their second wedding anniversary.