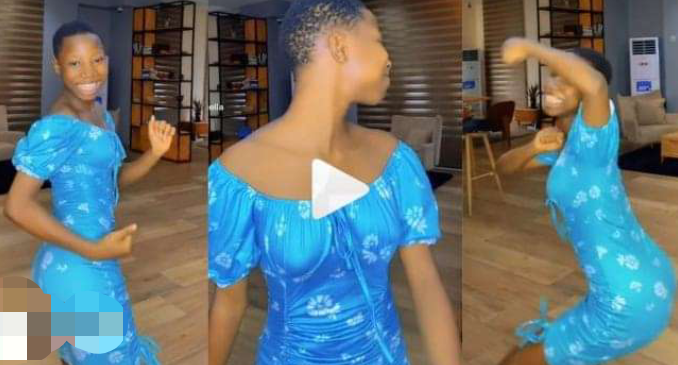 "Emmanuella is Now Sh@king Nyash" – A Fan wrote as little comedian Emmanuella flaunts the interior of her house, Dances Happily (Watch)
Popular Nigerian Actress and comedian, Emmanuella on a recent TikTok post has flaunted the interior of her house and she Dances Happily.
The TikTok video has gathered over 400,000 views, over 37000 Likes and 500 comments from her fans.
See what people commented below;
@callmeangel919:Emmanuella is now shaking nyash
@dannieace11:All this ones shouting she has grown, wow she's so grown…God have mercy on you people ooo and me too 
@gorgeousjoyce1.com:my Emmanuella is so grown and elegant
@victorachunulo0:looking so beautiful and charming please do video for me
@watsonivan:wow you have grown up 
@owenbrice1:beautiful African Queen
@nativegirlmira:ion know why hut i thought about you when i saw this
@dainkehemmanuel:wow wow wow OMG girl you look so beautiful now 
@user3910057650007.pratt2:wow Ella nice to meet you, so can we be friends.
@paulisco7:Ella I can't believe that you have grown like this
Watch the video below;