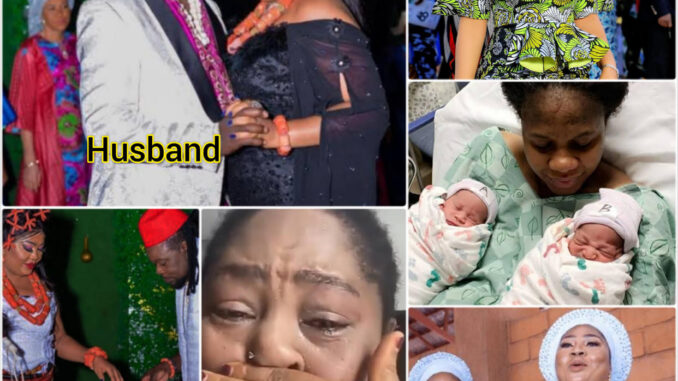 Congratulations!!!, Regina Daniel's Mother welcomes a set of twins with her newly married Husband – sparks Reaction in Social media
According to reports, Rita Daniels allegedly secretly married her young lover in a traditional married ceremony over the weekend even though her children were not in support of the idea of her getting married to a young guy.
The post also claimed that Regina Daniels wasn't at the marriage ceremony because she was not in support of the idea of her mother getting married to her young lover and none of her other siblings were spotted there.
Netizens reacting to this got confused as to whether the photos circulating online aren't from a movie they are shooting as some criticize her for marrying her daughter off to an old man while she gets married to her young lover.
Few hours after the photos went viral, Rita Daniels made a cryptic post saying love wins and that has made us wonder if it's indeed true that she married her young lover over the weekend or it's just a strategy to unfold her new movie.
Regina Daniels and her mother Rita Daniels bond very well and seeing that she didn't even congratulate her for getting married to her young lover brings a lot of questions to our minds but if indeed it's true then congratulations to her.
photos below;