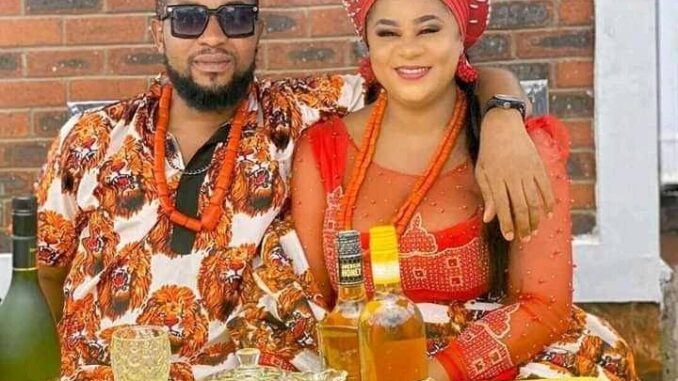 Uju Okoli is a fast rising Nollywood actress, model, producer and a television personality.
She is the daughter of a renowned Nollywood veteran actor and filmmaker Obi Okoli. Her father has been described as one of the pioneers of the Nigerian movie industry popularly known as Nollywood.
She is currently one of the most beautiful, most gifted, most skillful, most creative and most talented actresses in Nigeria. She can interpret her role very well and makes her performance look so real as if it was a real life situation.
Aside been an actress with her ability to interpret and adapt to any role given to her. The actress is blessed with natural beauty that she does not wait for any man to appreciate her before appreciating the way her creator has moulded her.
Shaggy bes
Shaggy Bes Badaiki Eromosere John is a Nollywood actor, movie producer from Edo state. He graduated from Ambrose Ali University Ekpoma has featured in over 50 Nollywood movies.
The actor has equally worked with top Nollywood producers such as Uche Nancy, Ugezu Ugezu, Tchidi Chikere among others.
Note : Shaggy bes is Happily married and bless with 3 kids.
While
Uju okoli is still single .
They did there traditional marriage on set.