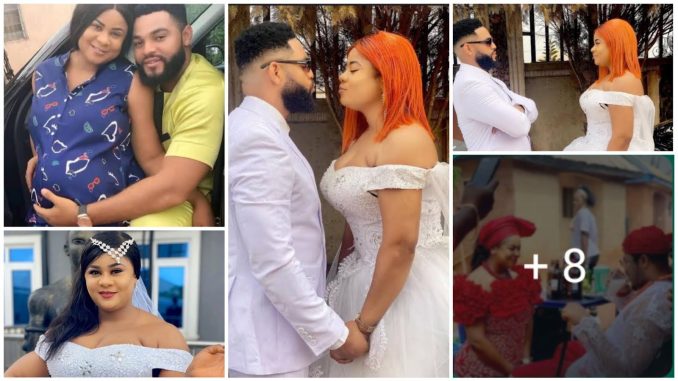 In line with this, Uju Okoli, a nollywood actress shared pictures of herself in a wedding gown with Flash boy in white suit. This is on a movie scene. They are looking great in it.
If there is no cooperation amongst them, I guess none of them will agree to pose for a picture that will go viral.
Just so you know, Uju Okoli and Flash boy have contributed alot towards the growth of nollywood. This is not the first time they are featuring in movies together. It's always fun and enjoyable seeing them in movies.
They always make a good pair. They vibe together so well.
See photos below: