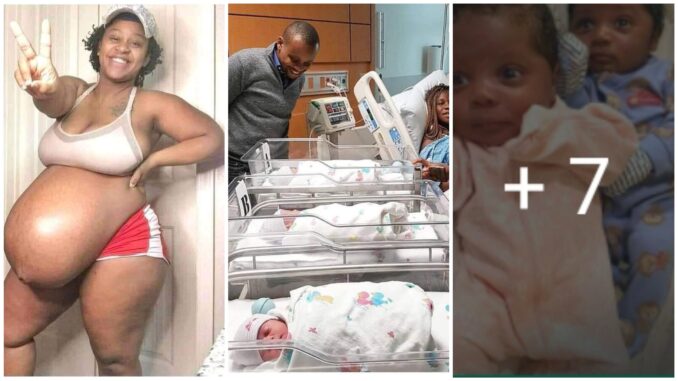 The fate of a 44-year-old Nigerian woman, Funmi Ajabe, changed as she welcomed a set of triplets who are all boys
– Funmi's friend, Odunayo Olupona, broke the news on her Facebook wall as she said that God has indeed been good to her
– Many were inspired by the news as some of them reflected on how bad conditions are never permanent
A 54-year old Nigerian woman, Funmi Ajagbe, has given birth to a set of triplets with her first pregnancy, a thing that does not usually happen.
The new mother's friend, Odunayo Olupona, took to Facebook to disclose that Funmi welcomed her babies despite the long wait.
In her post on Tuesday, August 11, she posed a rhetorical question, asking: "Is there anything too hard for God to do?" as she emphasised with Yoruba praise words how great He is.
She said that the newborns are all same gender, boys. Odunayo said her case is a perfect example that no matter how rough the road is, joy always comes at last.
The friend added not only has God given her extraordinary gifts with the babies, but her name has also changed.
"Ara ę dide, ę ba mi jo. Aribiti! Arabata! Ęyin ni Atobiju!
"….Weeping may endure for a night but joy comes in the morning! Triplets@54! First-time pregnancy! 3 boys! Congratulations my friend! God win! Funmi Ajagbe, well done," her post partly read.