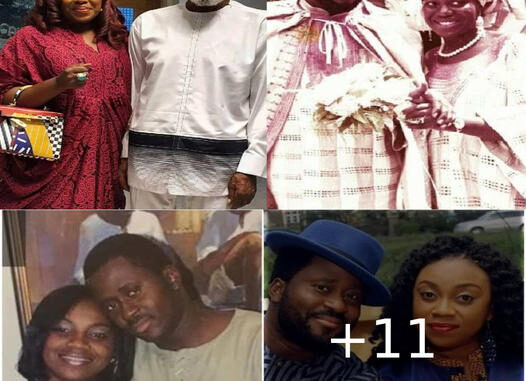 If Nollywood wants fresh ideas for blockbuster movies, they should start writing movie scripts about the love lives of some actors and actresses'. There are some beautiful love stories from Nollywood stars that will make too much sense if turned into movies.
While researching so many relationships in Nollywood, Johnthewriter found the ones that will literally take your breathe away. And, once you read about them, you will wish to see a movie based on their love story.
1. Olu Jacobs and Joke Silva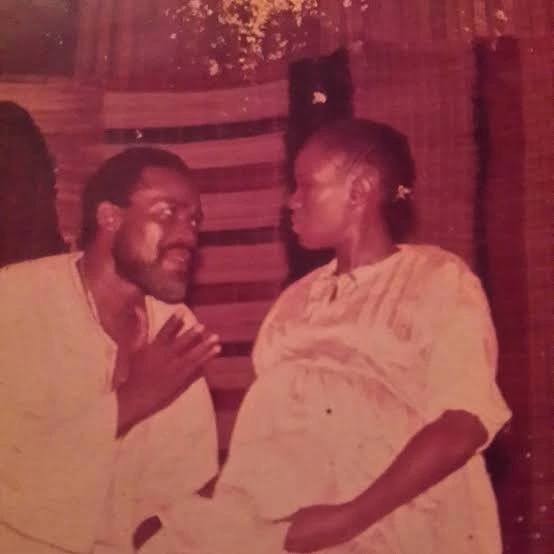 Fairytales do come true, especially for these 2 Nollywood stars. Their love began on a theatre. According to Joke Silva, she met her darling husband at the the National Theatre while they were rehearsing for Jero's Metamorphosis by Professor Wole Soyinka in 1981. She was to play Sister Rubeka while Olu Jacob played the role of Prophet Jero.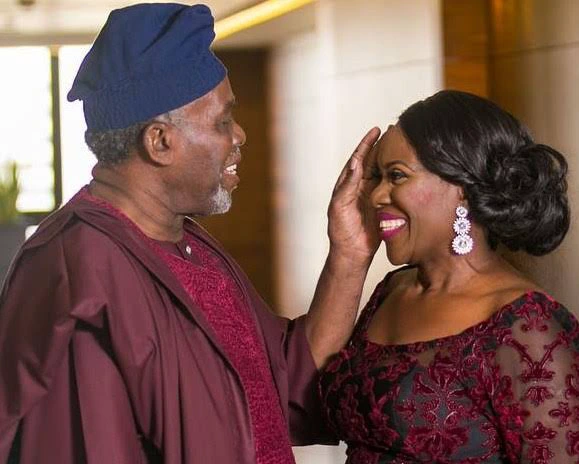 According to Joke Silva, Olu Jacobs once told her he will marry her but she took it as a joke. They started off as friends in 1981. Four years of friendship led to marriage in 1985. The rest as they say is now history.
2. Desmond Elliott and Victoria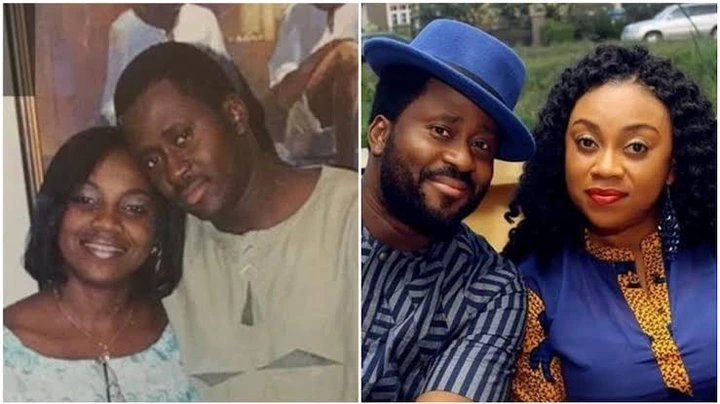 They have known each other since their first year at University of Jos and they attended same church together. Today, they are happily married and blessed with adorable children.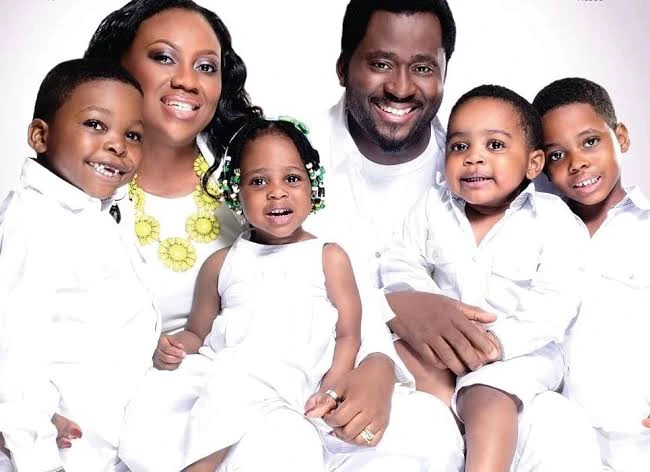 3. Mercy Johnson and Prince Okojie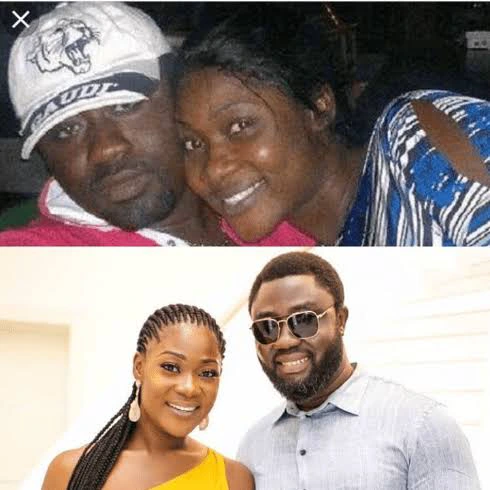 Mercy Johnson met her darling husband in 2009. According to the actress they had met before on a flight before fate brought them back again (just like in Philippine series). They dated for a while and got married in 2011. The rest as they say is now history.
4. Julius Agwu and Ibiere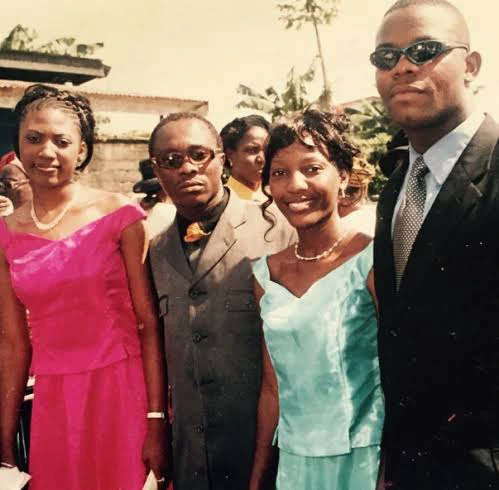 Julius Agwu met his beautiful wife at a wedding in year 2000 when she was 18. According to the comedian, she was part of the bridal train and he was the MC. Interestingly, another comedian, Okey Bakassi competed with Julius on who would be the first to ask her out. Julius was sharp and made the first move.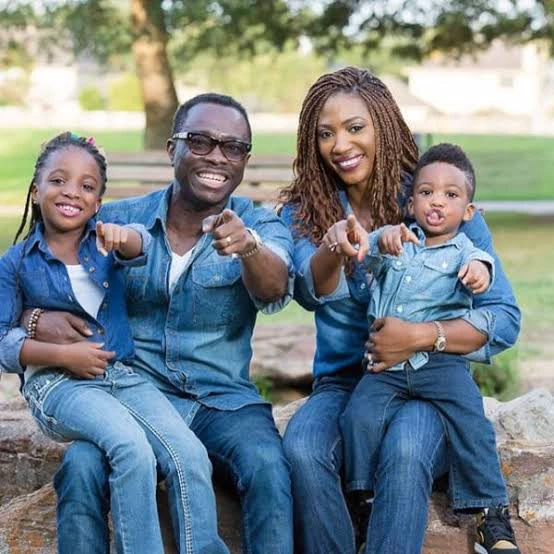 After exchanging phone numbers, Julius and iberie lost communication for 2 years until they met gain, became good friends and got married in 2008.
5. Junior Pope and Wife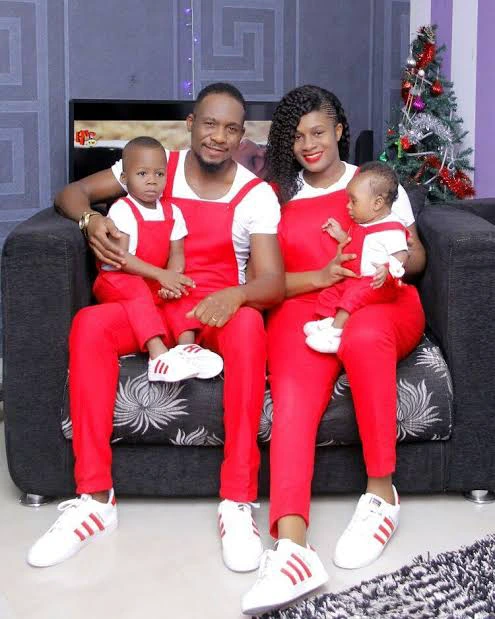 Nollywood actor, Junior Pope met his lovely wife on Facebook.He initiated a simple conversation with her and it led to them becoming husband and wife.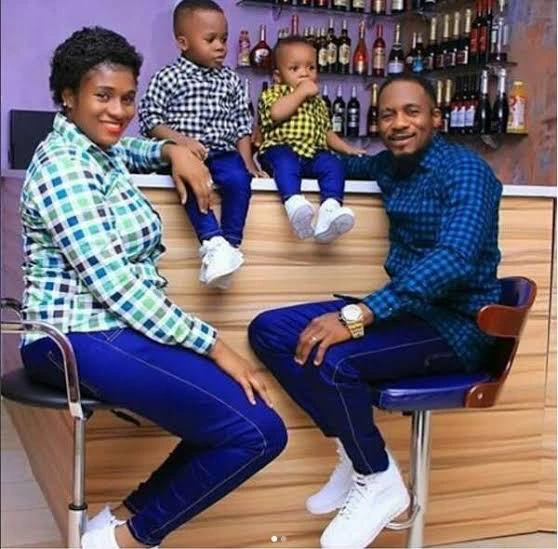 In January this year, Junior Pope revealed that he was living in a one room self-contain when he met his wife. And despite warnings from people, she stayed with him.
6. Stephanie Okereke and Linus Idahosa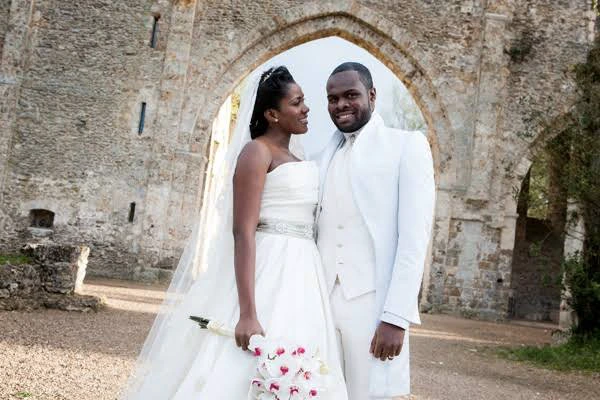 Business brought these two together. According to Linus Idahosa, he met Stephanie while doing some Business Consulting work for a Middle Eastern Company that wanted to launch in Africa.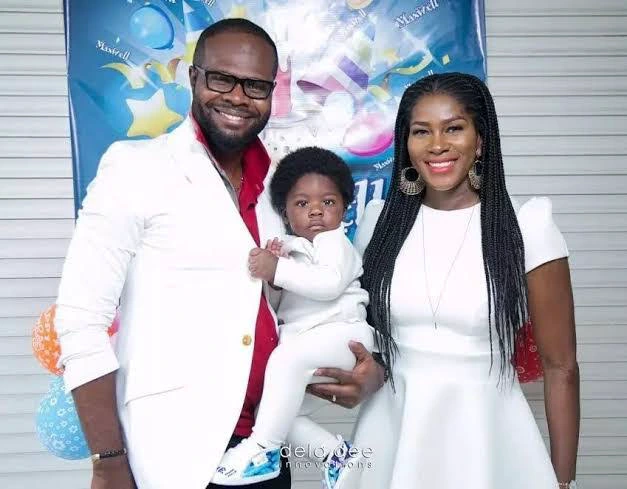 The company was in need of an African female celebrity ambassador for their brand; Liya Kebede from Ethiopia and Stephanie were the two candidates chosen for the role.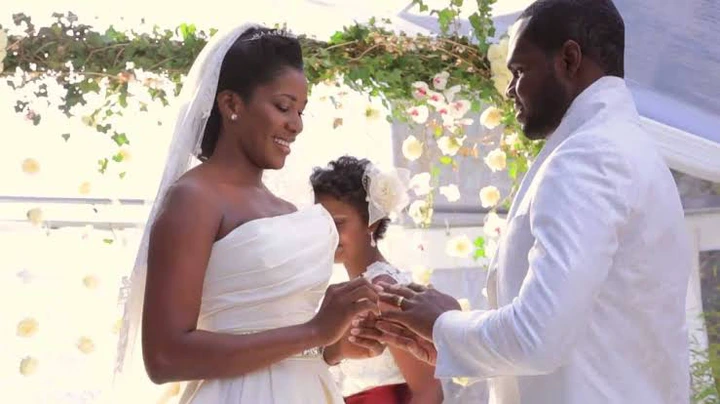 From business it metamorphosed into telling each other 'Yes I do' at the altar.
7. Nse Ikpe-Etim and Clifford Sule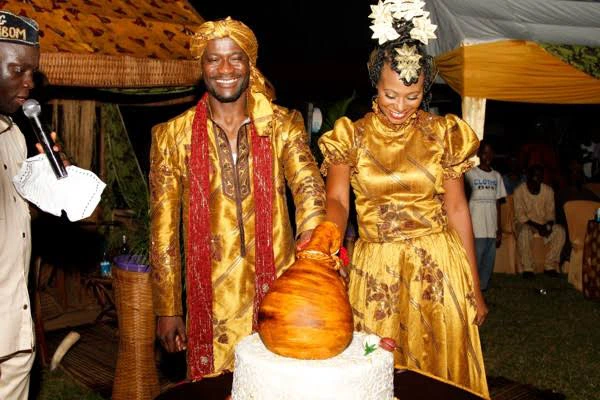 From childhood sweethearts to husband and wife. Their love story is one you only see in Korean and Philippines movies. Nse Ikpe-Etim got married to her first ever boyfriend.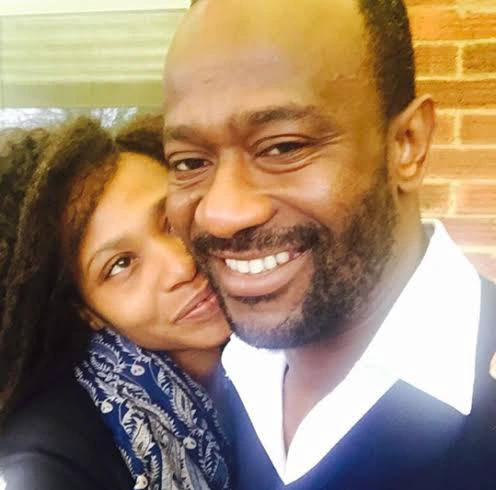 She started dating him when she was 17. Even though he left for school, he came back and got married to her. Interestingly, her husband still love her despite knowing the actress may never give birth after she removed her womb due to health issues. That's pure love!
Which of these love stories do you think would make a nice movie? Tell us in the comments